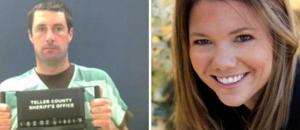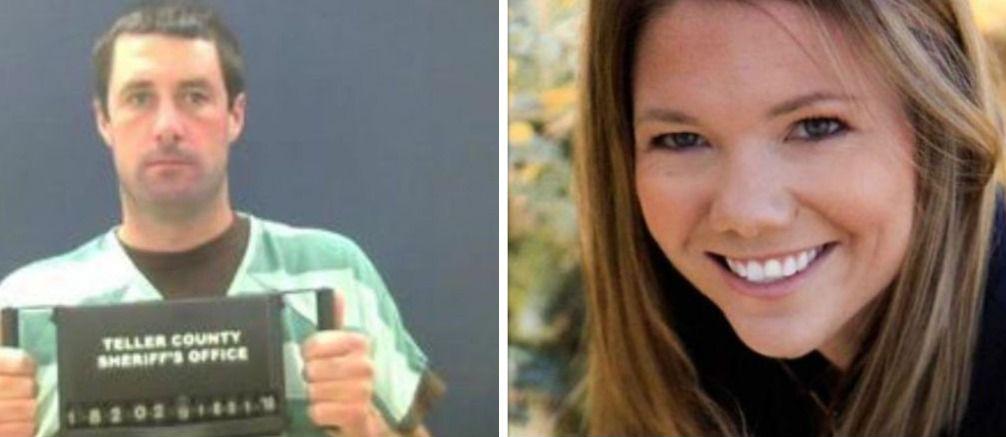 CRIPPLE CREEK – It took a Teller County jury less than four hours Monday to find Patrick Frazee guilty of murder in the death of his former fiancee Kelsey Berreth.
Frazee was then sentenced to life without parole plus 156 years. Under a mandatory sentence, Frazee would have served life without parole.
The verdict came after 10 days of testimony from 60 witnesses who strung together evidence that Frazee fatally bludgeoned Berreth at her townhome before absconding with the body and burning it at his ranch.
Frazee was convicted on all six counts in the case.
After the verdict, the case moved straight to sentencing. During sentencing, relatives on both sides of the case were allowed to address the court.
In searing letter to court, Cheryl Berreth – mother of Kelsey Berreth – said Frazee "tortured to death" Kelsey Berreth, leaving her toddler daughter to "call out for mama in the middle of the night."
"He not only killed our daughter — his child's mother — but he chose a horrible death for her," Cheryl Berreth said.
Fourth Judicial District Judge Scott Sells began to choke up when delivering the sentence to Frazee.
"Your actions were vicious, senseless, without reason or explanation," he said.
In July, prosecutors decided to forego the death penalty in the case.
– Full coverage: Archive coverage from the Frazee trial.
——-
Earlier story:
Stay with The Gazette, including @JakobRodgers and @lancebenzel on Twitter, for updates through the day Monday.
CRIPPLE CREEK — A Teller County jury has begun deliberations at Patrick Frazee's murder trial — potentially deciding today if the Florissant rancher is a killer, or the victim of trumped-up allegations.
The nationally watched case against Frazee, 33, went to the panel just after 11 a.m., after a morning of final remarks from attorneys. If convicted of first-degree murder, Frazee will be sentenced to life in prison without the possibility of parole.
Prosecutors opened their presentation by showing surveillance footage of Berreth running errands on Thanksgiving Day, hours before she disappeared. She bought cider, flowers and ingredients to make sweet potatoes for the holiday — unaware of what authorities called Frazee's "sick plot," months in the making.
"While Kelsey Berreth is planning a future, the defendant — this man, this man — is plotting her death," said prosecutor Beth Reed, jabbing her finger toward Frazee at the defendant's table during one of the prosecution's two presentations.
– Full coverage: Archive coverage from the Frazee trial.
But if Frazee's a murderer, he's also a moron, countered public defender Adam Steigerwald.
"If it is your plan to murder someone, you don't tell half the people you know," Steigerwald said, referring to allegations that he told a friend about his plans. "Patrick Frazee came off like a complete and total fool. That doesn't make him guilty."
Neither side discussed motive, leaving the "why" up the jury.
Prosecutors elicited testimony that Frazee was a beneficiary of Berreth's life insurance policy through work. And he was strained by financial burdens, paying $700 a month in child support during an ongoing battle for a share of his inheritance after his father's death, and while he was in default on a $42,000 loan.
Also, prosecutors said Frazee wanted full custody of his daughter, and that to him, Berreth was "a problem."
Reed painted Frazee as a cold, calculating killer – one who openly mused to friends and his mistress that if investigators couldn't find a body, he couldn't be charged with murder.
That Berreth's body was never found doesn't matter, Reed said.
"No body, no crime. That's what the defendant has been banking on for several months," said Reed, quoting an alleged boast by Frazee. "The problem for him is evidence."
The problem for the jury is believing that Frazee would kill Berreth on Thanksgiving Day, when potential witnesses are legion, said Steigerwald.
"It is the worst plan anybody could come up with," Steigerwald said. "Is there a day of the year where people are less likely to be alone and less likely to be missed, less likely to speak to your family, than Thanksgiving Day?
Steigerwald did not dispute that Frazee was the author of 17 notes in which prosecutors say he pressed a fellow inmate with prison gang ties to kill the best witness against him, and most of her family — saying it didn't tie him to Berreth's killing.
"That is not proof of anything — that is proof of him being an idiot," he said.
A better explanation is that the entire prosecution a blatant fabrication, Steigerwald said.
He said his client is the victim of his former mistress Krystal Lee, who he claimed invented a "story" to get herself off the hook.
Lee is the only person who admitted wrongdoing in Berreth's disapperaance, telling authorities she cleaned up a blood-drenched townhouse at Frazee's request.
She didn't divulge the claim Frazee beat Berreth with a baseball bat until after a plea deal was in place and a "prosecutor's signature was on the dotted line."
Yet none of her DNA was at the murder scene, despite claims she spent hours cleaning up Berreth's blood. And an analysis showing that Frazee's DNA was in two locations in Berreths' condo was dwarfed by DNA linked to Berreth and even the prior owner of her townhouse, who had moved out seven months earlier."
You are being asked to ignore your common sense and direct evidence," he said.
Frazee's defense team accused investigators of stretching their case "to fit Krystal Lee's story," including with an analysis of surveillance footage that Steigerwald said ignored changing light and shadows in establishing a phony timeline of Thanksgiving Day last year.
Without that timeline, the case "crumbles," Steigerwald said.
"It is OK to make mistakes, but you cannot build an entire case on it and refuse to acknowledge it," said Steigerwald. "And that is what has happened in this case."
Prosecutors say heaps of evidence show otherwise.
They pointed to cell phone records showing Berreth's phone with Frazee for the two days following her alleged murder.
And they recalled security cameras showing Frazee driving to and from the direction of Berreths' townhouse, matching the timeline — arriving at 1:30 p.m. the day of the murder, leaving at 4:30 p.m.
Fourth Judicial District Attorney Dan May told jurors to focus on Frazee's confession to Lee two days after the killing.
In it, May said, Frazee admitted tying a sweater around Berreth's eyes, so she couldn't see, and asked her to smell candles.
"And he beat her, and he beat her, and he beat her," May said, repeating the phrase about 15 times — the number of swings that investigators suspect Frazee took to Berreth's body.
"We are asking you to today to please stop his defendant from getting away with murder," May said.
Countered Steigerwald: "It's all Krystal's words and this timeline that's made up."
Frazee faces two counts of first-degree murder under different theories of the crime. He also faces three counts of solicitation to commit murder, and one count of tampering with a human body.
It's possible for the jury to acquit Frazee of first-degree murder, and find him guilty of lesser homicide charges. A judge approved the defense's request that the panel also consider second-degree murder and reckless manslaughter in Berreth's death.
There is no time limit on how long a jury can deliberate in Colorado. If the jury does not reach a verdict Monday, deliberations are expected to continue Tuesday during court hours.