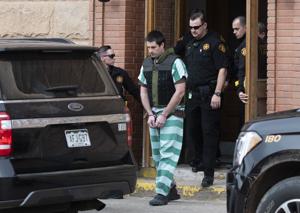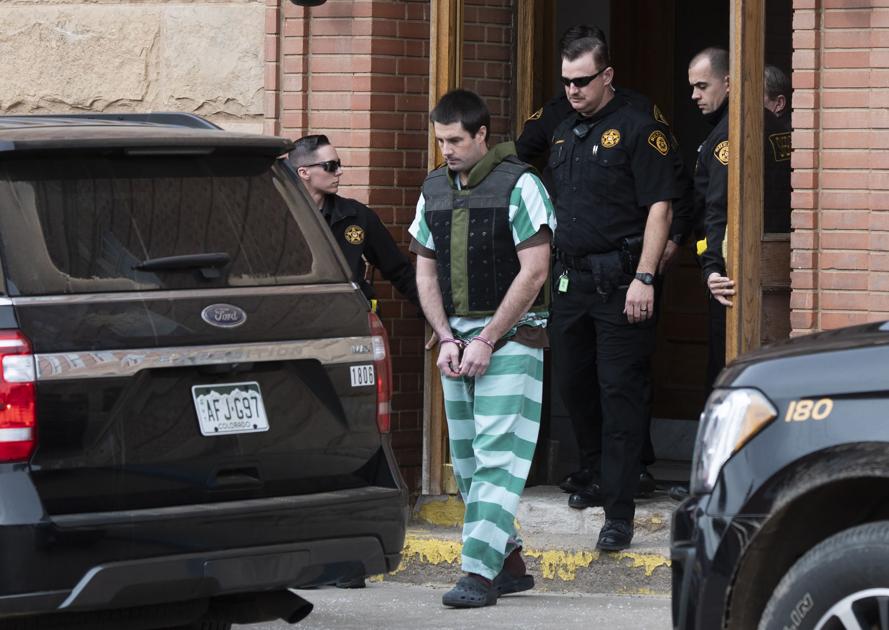 CRIPPLE CREEK — Blood found in Kelsey Berreth's Woodland Park townhouse — on a toilet, a baby gate and underneath the living room floorboards — is almost certainly the missing woman's, a DNA expert testified in the trial of the Florissant rancher accused of killing her.
The testimony Wednesday buttressed allegations that Berreth, 29, was bludgeoned to death with a bat by her fiancee, Patrick Frazee, in her home on Thanksgiving Day last year, spattering blood all over.
It came as prosecutors moved into a final phase of their case against Frazee, 33, sifting through DNA evidence and unveiling a possible motive for Berreth's killing as they prepared to rest their case by Friday.
Authorities believe that after Frazee beat Berreth to death he had his mistress clean up the blood before they both burned the body, which has not been found.
Also on Wednesday, investigators said they could not link two tooth fragments found where they believe Berreth's body was burned — the only body parts discovered so far — to Berreth.
Both fragments appear to have been taken from a burn area where prosecutors say Frazee incinerated Berreth's body in the driveway of his Florissant ranch.
On Wednesday, a DNA expert testified that the larger of the tooth fragments was human and belonged to a female — but investigators could reach no further conclusions. The tooth was pulverized into dust during the test.
The larger fragment appeared to be fractured by trauma — possibly from a baseball bat, said Diane France, a forensic anthropologist. But France agreed with one of Frazee's public defenders that the tooth could have been fractured by biting something hard.
The results came as prosecutors sought to firm up testimony of their star witness, Krystal Lee, who described a scheme to help Frazee cover up Berreth's death. In painstaking detail over two days, Lee described burning Berreth's body with Frazee after cleaning up her blood-spattered townhome.
Investigators said they found no signs of blood in Berreth's living room during an initial search. But working on a tip from Lee, investigators pried up floorboards to discover what appeared to be human blood.
The DNA investigator went through numerous samples taken from Berreth's townhouse and found that many of the blood stains could be linked to her. The blood on the toilet, for example, is 108 septillion times more likely to be Berreth's than someone else's. A septillion is a 1 followed by 24 zeros.
Investigators also said they found a mixture of DNA in a number of locations — including the floorboards — that belonged to the former owner of Berreth's townhouse.
The former owner testified Wednesday that she was prone to bleeding, recalling an incident in which she had bled while moving out in May, six months before Berreth's disappearance.
And in two cases, investigators found evidence of Frazee's blood in the townhouse.
The revelations followed testimony earlier Wednesday that Frazee also appeared to be the beneficiary of Berreth's life insurance policy — providing a possible motive for Frazee in the alleged killing.
On Wednesday morning, Jennifer Barks, formerly human resources director at Doss Aviation in Pueblo, where Berreth worked as a flight instructor, said that Doss was in the process of being taken over by new owners around the time of Berreth's Nov. 22, 2018, disappearance.
Berreth went missing before she could complete her benefits enrollment under the new owners, Barks said, but under her life insurance through Doss, Frazee was the only beneficiary. She did not disclose the potential payoff, or say if Frazee tried to collect.
The testimony came as authorities sought to answer why Frazee would brutally murder Berreth, with whom he had fathered a daughter. According to testimony, Frazee had disparaged Berreth as a heavy drinker and unfit mother, although no evidence of either claim has been presented.
Another longtime acquaintance of Frazee also described her "shock" at learning in October 2018 that he had a daughter.
Anissa Smith, also of Florissant, said Frazee claimed he picked up the girl on the day she was born at the hospital and had full custody of her.
"He said he would go weeks to months without hearing from Berreth to check on the baby," Smith told the jury.
A former co-worker of Berreth's, Robert Hill III, also a flight instructor, said Berreth once confided in him about a fight with Frazee, but never mentioned serious discord with Frazee.
In fact, she said their fight was over a real estate agent they had used to try to find a place together.
"I thought that he was her husband," Hill said.
—
Gazette reporter Jakob Rodgers contributed to this report.