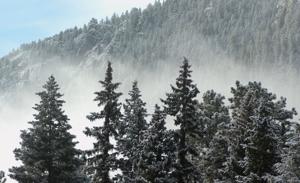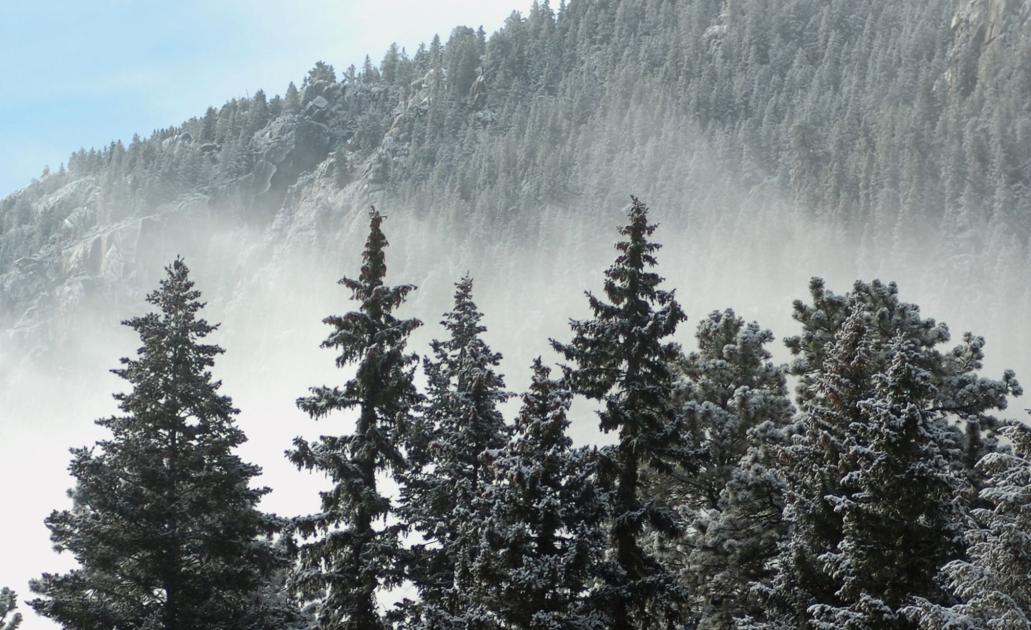 Pikes Peak area residents, officials, and emergency crews braced Friday for a large, active snowstorm that is expected to blanket the region in white over the weekend.
The storm, which began brewing in the Pacific before cutting a swath through the western states, was expected to announce its presence in the Pikes Peak region Saturday morning.
Snowfall projections have varied wildly throughout the week but became more uniform – at least in the El Paso County region – as the storm drew closer.
"One thing is for certain," said city snow manager Corey Rivera. "There will be snow and there will be wind."
Colorado Springs is expected to see freezing rain early Saturday turning to snow sometime after 9 a.m., according to the National Weather Service in Pueblo. Agency meteorologist Paul Steward warned that ice could hit as early as Friday night.
Gazette news partner KKTV predicts a two-day accumulation of up to 7 inches in the downtown area, 6-10 inches in some northern neighborhoods, and 10-16 inches in the area near the Air Force Academy. The heaviest snow is expected to run north from Monument, where as much as two feet is predicted, with snow piling up all the way to southern Wyoming.
The National Weather Service in Pueblo foresees similar numbers, with snowfall at its heaviest in northern El Paso County and points north.
"It's a dynamic storm, with lots of moving parts," said agency meteorologist Paul Steward. "We're going to see some pretty good snow amounts, especially as you move north toward Denver."
Snowplow crews began patrolling streets and roadways at noon Friday to keep and expected to be on duty throughout the night, according to Rivera. Additional resources were ready to roll out if needed.
Early snowfall is expected to melt as it hits warm roadways, but Rivera said he does not expect that to last long.
"As winds increase and snow rates pick up, snow will easily accumulate on all surfaces as the day wears on," he warned.
The Colorado Department of Transportation has spent the week monitoring road conditions and preparing to deploy their resources where they will do the most good, according to agency spokeswoman Tamara Rollison.
"Actually, we prepare year-round for storms like this," Rollison said. "It's what we do. Our crews are deployed, and they're ready to go."
Rollison said the agency may close stretches of Interstate 25, Interstate 70 in the high country, and other roadways if conditions warrant it.
"Once driving conditions become treacherous, we may proactively close a stretch of roadway so we can plow it and make it drivable again," she said.
Gov. Jared Polis activated the Colorado National Guard Friday to assist with anticipated search and rescue calls, but said he hopes they won't be needed.
"I urge you to stay home if it's going to snow hard in your area so you don't need them to come rescue you," Polis said during a Thursday news briefing.
City and state officials have echoed Polis' warning, urging residents to refrain from driving this weekend unless they have no other choice.
"Please plan ahead and don't risk the trip," the Colorado Springs Police Department said on Twitter Friday.
Rollison said that staying off the roads is the safest option for motorists and allows the road crews to do their job safely.
"Our plows will need room to do their job, so we can keep those roadways open for essential travelers, for freight, and for emergency services," Rollison said.
The heavy, wet snow and high winds could mean power failures throughout the city, according to Colorado Springs Utilities. A spokesperson said Friday that the agency is preparing for the worst while hoping for the best.
Anyone who has an outage over the weekend is asked to report it on the utility's website, www.csu.org, or by phone at (719) 448-4800.
Although the storm is expected to move on Sunday night and give way to improved weather conditions Monday, its effects might be felt for days afterward.
"Roads will have to be opened, and any power outages that occur will have to be addressed," said KKTV meteorologist Christina Sanjuan.