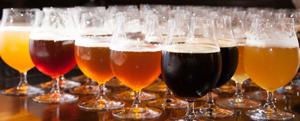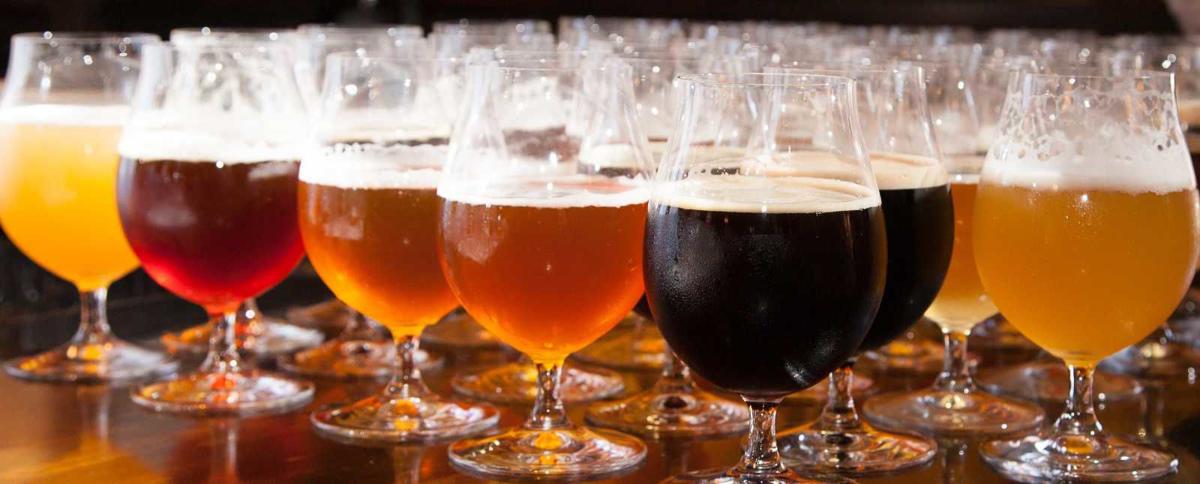 Oh, the things you can do at the bar other than — I mean, in addition to — drinking beer.
Taprooms these days aren't just places to imbibe, they're community and lifestyle hubs.
If brain honing or body toning are your thing, odds are your local has a trivia contest, yoga and/or running or cycling club. Some also set nights aside for gatherings of aspiring artists, artisans and adult coloring book enthusiasts. There's also comedy, open-mic and music jam sessions, civic leader Q&As and expert-led discussions on history, science and the environment, to name just a few.
The beer-inspired and beer-contextualized offerings in Colorado Springs don't stop there, though.
As we enter the holidays, a number of breweries are hosting events aimed at helping us get a jump on the season, including Christmas markets selling local arts and crafts and classes for patrons who want to create their own, handmade gifts.
And, hey, if your project doesn't turn out the way you'd hoped, there's always beer: the ultimate motivation, and consolation.
A few upcoming options:
• Sugar Scrub Bar, 2-4 p.m. Dec. 8, Goat Patch Brewing Co., 2727 N. Cascade Ave., Suite 123; $25, goatpatch brewing.com.
GPBC has earned a reputation for hosting interestingly themed events, with a calendar that includes goat yoga as well as the above-mentioned coloring book meet-ups.
Its scrub bar ticket holders get all the supplies needed to make four scented body products — citrus, pumpkin spice, lavender and spiced apple pie — plus gift sacks and tissue paper to dress things up. Spots were open as of the week before Thanksgiving, but class size is very limited. Check availability, and buy tickets, at oilyevents.com/events/41QoMxajD
• Projects and Pints, 5-7 p.m. Dec. 4 at Lost Friend Brewing Co., 2458 Montebello Square Drive; free, lostfriend brewing.com
If fellowship is what's needed to get your holiday crafting odyssey rolling, Lost Friend Brewing Co.'s got your goose. The brewery's Projects and Pints runs Wednesdays through Dec. 11.
"Whether you crochet, knit, cross stitch, embroider, write, draw, sketch, or some other craft, join us! Bring your projects and enjoy a beer and some conversation with like-minded creatives while we work," says the brewery.
• Crafts & Crafts DIY Coasters, 6:30-8:30 p.m. Dec. 9, Red Leg Brewing Co. 4630 Forge Rd., Ste B; $25, https://redlegbrewing.com.
In November, participants learned how to knit a drink koozie; in January, comes a lesson on macrame plant holders and, in February, pint glass etching.
December, though, is devoted to the greatest invention, ever, in the campaign against "pesky watermarks." The two-hour class includes a pint of beer, and all the instructions and supplies needed to make a personalized set of drink coasters.
"Beer related imagery will be provided," according to Red Leg's Facebook post about the event, but students are encouraged to "bring in your own, such as photos of the kids, pups, or beautiful scenic spots! With the holidays approaching, these coasters will make the perfect gift for family and friends and will have the extra touch of awesome since they were made by you!"
• Kris Kringle Traditional German Christmas Market, 1-5 p.m. Dec. 7 and 8, Black Forest Brewing Co., 11590 Black Forest Road; free, bit.ly/334GLtC.
The brewery's second annual family-friendly Christmas market will feature food trucks and an array of local craft vendors selling custom-made table-runners, place settings and wooden decor, home-made jams and pickles, wreaths and collectibles, to name just a few.
• To art is human: Various locations and dates; $20, at the breweries, iartedllc.com, or by calling 496-4460.
Have a beer, indulge your creativity, and return home with a one-of-a-kind creation for gifting or display, plus the set-up for a flatulence joke that, I promise, won't clear the room.
Mobile paint pantry "I Arted" regularly partners with local businesses, including breweries, to offer painting classes. Find them at Storybook Brewing Co.'s Brushes and Brews, 6-9 p.m. Dec. 4, 3121 N. El Paso St., and Paint and Sip, 6-9 p.m. Dec. 18 at JAKs Brewing Co., 11860 Stapleton Drive, in Falcon.
Visit the company's website or Facebook page for a full calendar of upcoming dates.