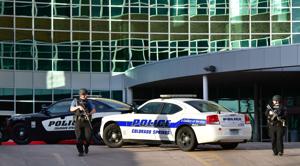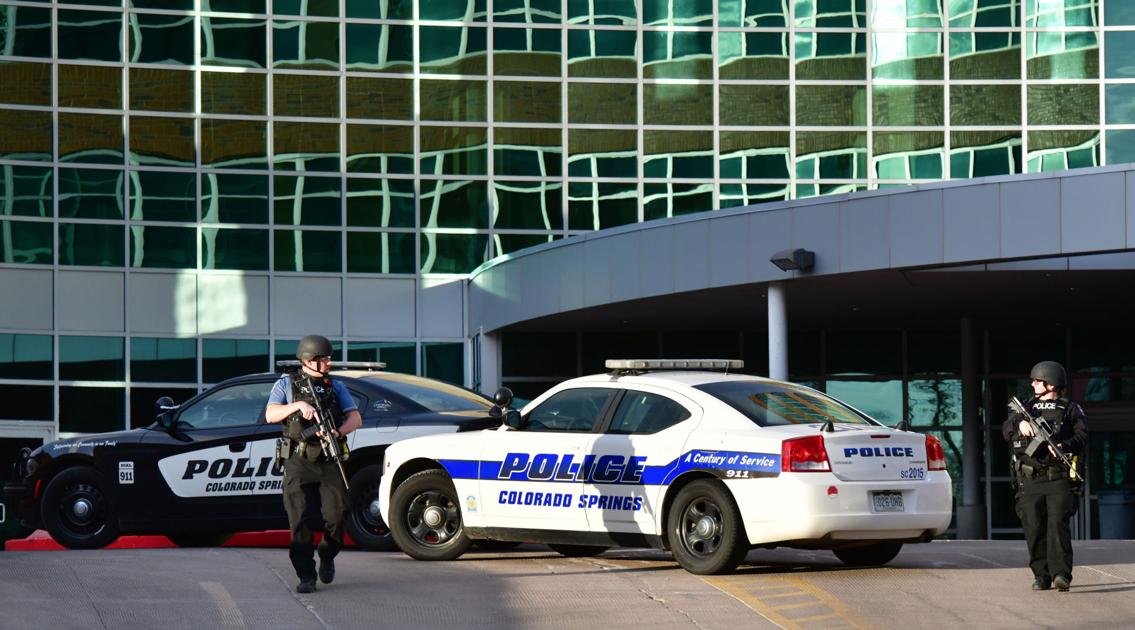 A man taken to an area hospital by authorities after his arrest Monday took a detective's gun and fired several rounds inside the hospital before fleeing in a stolen SUV, according to Colorado Springs police.
Randy Bishop was taken to UCHealth Memorial Hospital Central to be evaluated after he was arrested on outstanding warrants following a traffic crash, said Lt. Jim Sokolik, a police spokesman.
Officers intended to take Bishop to the El Paso County jail after he'd been cleared by hospital staff, but the man ran from police inside the hospital, Sokolik said.
Bishop, who got the gun after the detective tackled him, fired shots and carjacked a silver BMW that was outside, according to police.
Sokolik did not know which direction Bishop drove away from the hospital.
The detective was hurt in the struggle with Bishop, but no one else was injured, the spokesman said.
The incident was reported at about 3:16 p.m. on Monday, said police spokeswoman Natashia Kerr.
The hospital was briefly placed on lock-down as officers flood the area.
Staff sheltered in place, per the hospital's security protocol, which is practiced with regular drills at all of the system's hospitals, said Merle Taylor, UCHealth Memorial's chief operating officer.
"Everything went as planned," Taylor said. "Protocols were followed, as far as we can tell."
Bishop is considered armed and dangerous, Sokolik said. The incident is being investigated as an attempted homicide, he said.
Anyone with information about Bishop's whereabouts can call police at 444-7000.
At UCHealth Memorial Hospital Central. Police have reportedly confirmed shots were fired here. An officer in front of the hospital entrance said "this is all on lockdown." Awaiting more details @csgazette pic.twitter.com/zwBFdmAdwS

— Rachel Riley (@rachel_m_riley) November 25, 2019
🚨🚨HAPPENING NOW🚨🚨Officers responding to reports of shots fired at Memorial Hospital. This is NOT an active shooter situation.Suspect stole vehicle and fled the area. Officers are currently investigating. PIO Lt. Sokolik en route. pic.twitter.com/UVWeDhulxZ

— Colorado Springs Police (@CSPDPIO) November 25, 2019