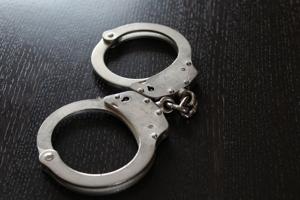 Police tased a man who allegedly tried to fight with officers after attempting to burglarize a house in eastern Colorado Springs early Thursday morning, law enforcement said.
Colorado Springs police were called to the 7100 block of Riverbay Grove around 1:11 a.m. after a man reportedly tried to disconnect a house's video doorbell device, police said.
When officers arrived, they followed footprints in the snow from the house to a nearby gas station and found the suspect, 25-year-old Drayton Johnson-Brown, police said.
When police confronted Johnson-Brown, police say he started fighting and punched one of the officers. Police tased him and booked him in the El Paso County jail on suspicion of second-degree assault on a peace officer, police said
The officer was treated for minor injuries at the gas station, according to law enforcement.