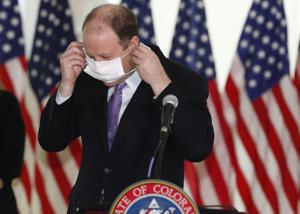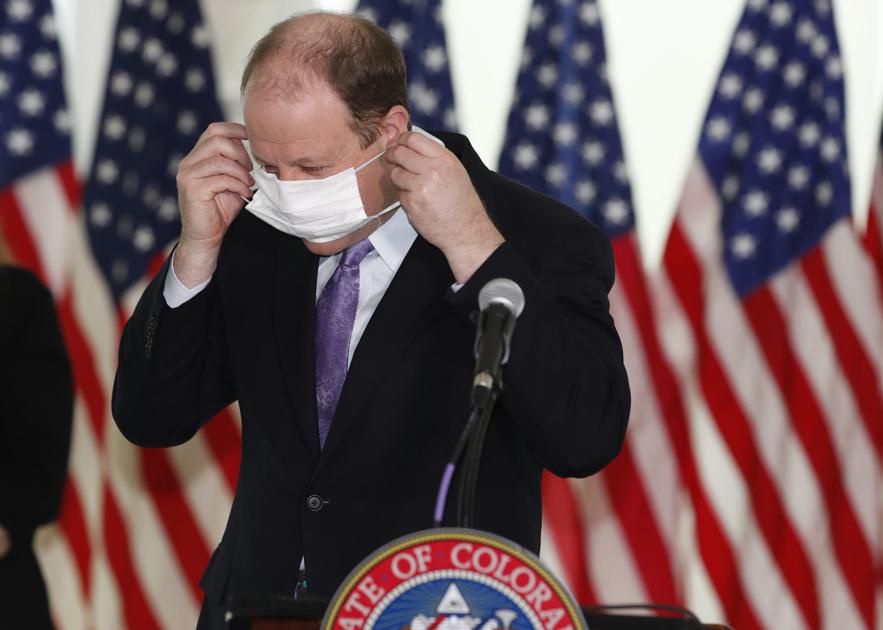 PHOTOS: Documenting COVID-19 in the Pikes Peak region
Colorado is "moving in the right direction," with the daily growth rate of coronavirus cases at 1.4% as of Sunday, and the daily growth rate of hospitalizations at 0.1%, Gov. Jared Polis said Monday.
But "that still means there are coronavirus cases in Colorado being rushed to the hospital every day," he said, adding that is "likely to remain the case for the foreseeable future, in Colorado, across the United States, and across the world."
Polis' state Capitol news conference came the same day many businesses reopened at up to 50% in-office capacity, as allowed under the state's "safer at home phase" of fighting the virus that has killed more than 60,000 people nationwide, including more than 850 in Colorado.
Non-essential retailers and personal-service providers such as salons and barber shops were allowed to re-open Friday as long as social distancing plans were implemented.
No date has been set for allowing restaurants to open again for dine-in services because more data is needed, Polis said. He later said that, hypothetically, that could happen in "late May" or "June 1." Restaurants will need about a week's notice to prepare for re-opening, he said.
"There's going to be a day in the distant future when we can all be together again," he said of the state's re-opening, but "we have to get this right as a state." Mass deaths are not an option, nor is destroying the economy, Polis said.
He also threw in token Star Wars-themed jokes in honor of May 4, saying, "Darth Vader would be very safe right now despite his pre-existing respiratory condition," and, "May the fourth be with you." He also advised Coloradans to "stay a lightsaber away" from each other. For older residents, "May looks just like April," in terms of staying at home as much as possible, he said.
Colorado Department of Public Health and Environment officials reported Monday the latest data show 851 deaths and 16,907 confirmed coronavirus diagnoses in the state.
The state is launching a new map of community-based testing sites, which will be located at covid19.colorado.gov, Polis announced. Additionally, he said he is forming a committee of local leaders, including members of law enforcement, fire departments and local governments, to guide the state's decisions going forward.
RELATED
– Colorado man arrested for pipe bombs was planning armed protest against coronavirus restrictions.