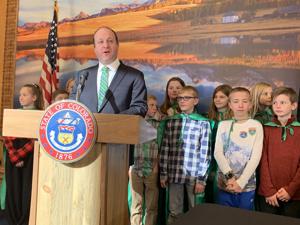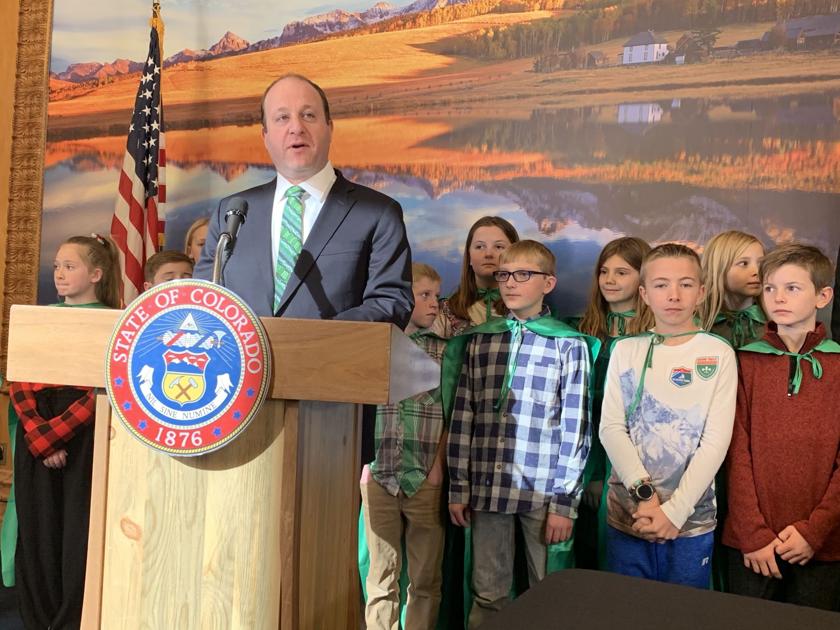 In the effort to move the state forward to a goal of 100% renewable energy by 2040, Colorado's state government has to be a good role model, according to Gov. Jared Polis.
Toward that aim, Polis on Monday put his stamp on the latest in series of gubernatorial executive orders, dating back to 2005, on the greening of state government.
The desire to move toward a more green government is not new. Since 2005, the Colorado Greening Government Coordinating Council has worked on ways to reduce the state's energy usage, among other efforts. By 2018, a report card issued by the council said the state had already reduced its greenhouse gas emissions by 5%, dropped energy use by 2% per square foot, and reduced gas use by state vehicles by 4.5%, compared to a 2015 baseline.
The most recent executive order on greening state government was signed by then-Gov. John Hickenlooper last year. The 2018 order dealt with potable water consumption, energy use, petroleum-based fuel consumption and use of white office paper.
Polis' executive order directs the council to work with all executive agencies and departments on the following:
reduce greenhouse gas emissions by at least 10% below 2014-15 levels by the end of fiscal year 2022-2023.
reduce energy consumption per square foot by at least 15% by the end of fiscal year 2022-23
increase the percentage of renewable electricity by 5% by the end of 2022-23. That would come from state-owned renewable energy systems; renewable energy purchased through a power purchase agreement, or through a solar garden subscription; utility renewable energy purchase programs; and/or leased rooftop solar or other renewable energy installation.
The order also directs agencies and departments to reduce greenhouse gas emissions from state-owned fleet vehicles by at least 15% by the end of fiscal year 2022-23 and by 7.5% for vehicles "categorized as special use."
State agencies and departments will also track all utilities through a database to be developed by the Colorado Energy Office, as well as on the Colorado Automotive Reporting System.
The state has a fleet of 6,300 vehicles, according to Kara Veitch, executive director of the Department of Personnel and Administration.
Polis told reporters that the costs will be covered under existing state budgets, and that upfront costs would be covered by future savings. "Each agency will be held accountable" for those goals, Polis said. "This will produce substantial savings" and reduce the state's electric bill by 15%, he said.
Polis was joined at the signing by a group of students wearing green capes from Wilmot Elementary in Evergreen, known as the "green team superheroes."