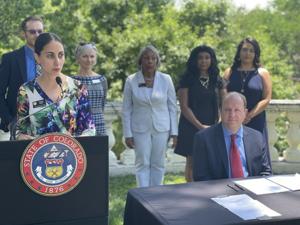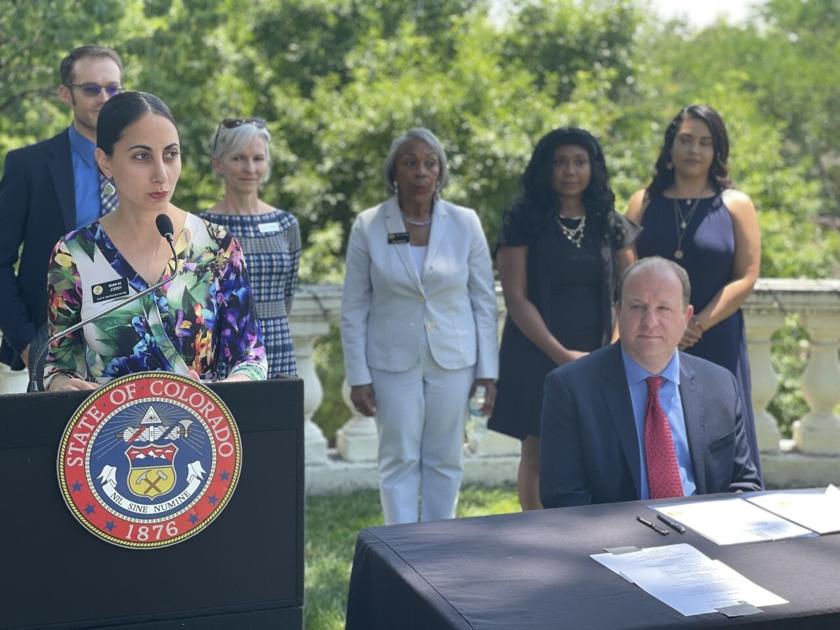 Gov. Jared Polis on Tuesday signed into law more than a dozen pieces of legislation spanning a broad spectrum of health care in a trio of ceremonies at Boettcher Mansion.
The governor already signed the session's landmark piece of health care policy, the Colorado Option proposal otherwise known as House Bill 1232. Tuesday's new laws ranged from efforts aimed at lowering insulin costs to cross-training health care professionals to broaden their expertise in case of emergencies, as well as a host of measures in between.
Polis signs legislation seeking to drive down cost of health insurance, prescription drugs
General Assembly on Friday passes bills that could spend over $9 billion
Quadratic voting, or how General Assembly Democrats decide what to fund at the last minute
Colorado Option Health Benefit bill introduced to cheers and jeers
House approves diaper distribution bill
First introduced bills in General Assembly no longer a reflection of top priorities
Bill mandating coverage of a yearly mental health exam advance in the House
It kicked off a busy day of bill signings at Boettcher Mansion, with Polis inking bills on criminal justice, law enforcement and the environment later in the day.