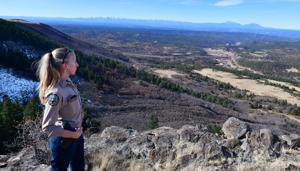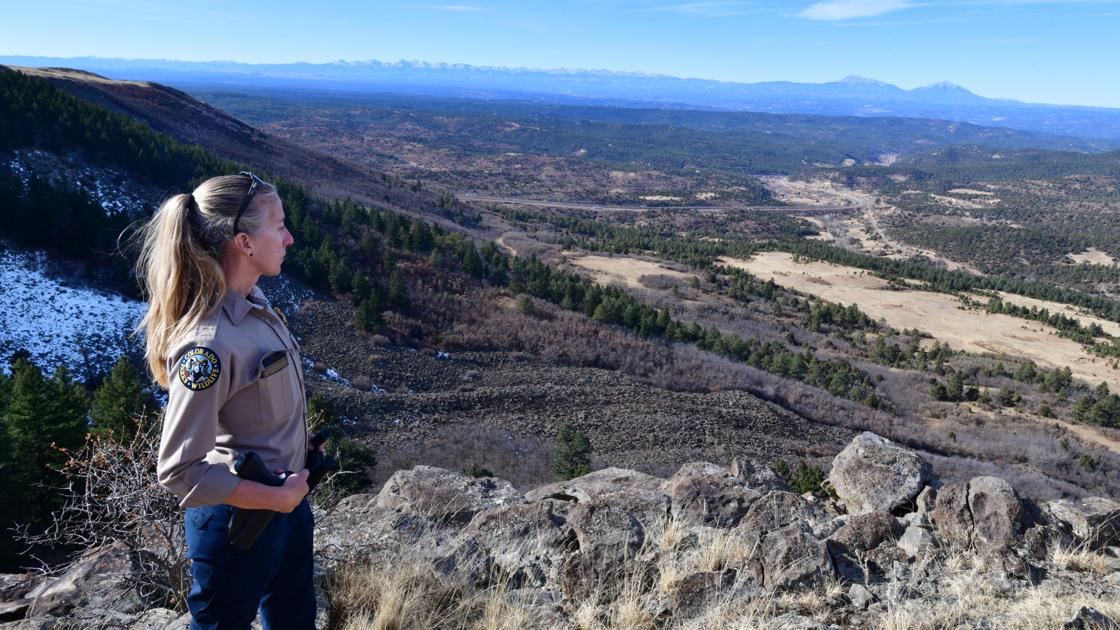 People will get their first look at proposed plans for Fishers Peak State Park at an upcoming open house in southern Colorado.
On Nov. 18, all are invited to a presentation of draft concepts showing potential trails, campgrounds and more at the 19,200-acre preserve that entered the public trust in 2019. The two-hour meeting is set to start at 5:30 p.m. at the Trinidad Community Center.
Colorado Parks and Wildlife and local, regional and state collaborators have "been incredibly busy the past year studying and planning amenities for the park," Trinidad Mayor Phil Rico said in a news release. "Once the public sees what's in store, I think everyone will agree it's going to be great."
Park Manager Crystal Dreiling promised "maps of proposed trail spurs off a planned trail to the peak." Historically kept in private ownership, the iconic flattop above 9,600 feet has been sought for decades.
A small portion of Fishers Peak State Park opened last year. In the meantime, CPW has convened interest groups — representatives of governmental, environmental and recreational organizations — and collected public feedback.
In summarizing sentiment among some 117 interest groups, a report cited conservation, "varied types of recreation," well-designed trails, education and equitable access as key takeaways.
The groups pointed to management across an "extensive amount of land" — Colorado's second-largest state park — as a top challenge. Another was described as "landscape challenges."
"[T]here may be specific areas of the park that are appropriate for specific uses," the report reads, "and it's unclear how difficult visitor access to these areas will be or if uses will conflict with one another."
There were differing opinions on motorized trails, according to the report: "[O]ne of the greatest challenges that arose from these conversations is that this park can't be everything to everyone."
Among 518 respondents, a public survey determined conservation to be a slightly greater priority than recreation (45% to 43%). Asked to prioritize infrastructure, backcountry trails were the top choice (49%), followed by a visitor center and short interpretive paths.
A vast majority of respondents counted themselves as anticipating to use trails for hiking (86%), while camping (52%), backpacking (41%), mountain biking (36%), horseback riding (18%) and climbing (11%) were other most-desired activities. Hunting is also expected at the state park; permits were issued for the land's big game last fall.
A majority of respondents expressed interest in connections to adjacent wildlife areas and New Mexico's Sugarite Canyon State Park, on the other side of Fishers Peak.
The Nov. 18 presentation is expected to be recorded and posted later to fisherspeakstatepark.com.