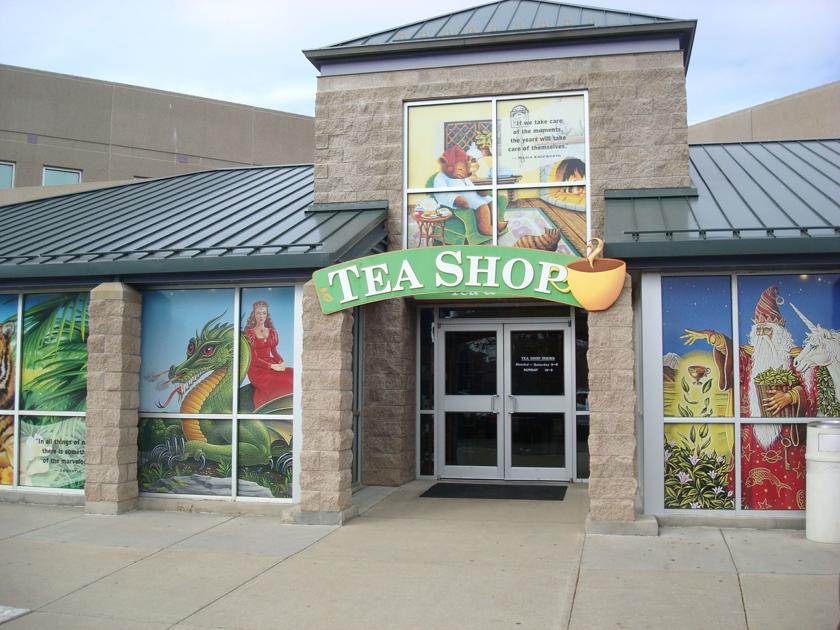 Celestial Seasonings, a popular, longtime tourist attraction in Boulder that claims 2.1 million visitors, remains absent from the top things to see and do in the community.
And there's no indication when any or all of the three public facets of the campus will be resurrected.
"We don't have a timeline for reopening any of our public operations, or reopening our offices, but will continue to monitor the public health and safety situation over the coming months and reassess our options," Tim Collins, vice president and general manager, said in an email.
The homegrown Celestial Seasonings on Sleepytime Drive in the Gunbarrel neighborhood stopped offering its free tea tours last March, as COVID-19 warped normal daily life.
A large gift shop and award-winning cafe also were closed to the public nearly a year ago.
"In order to protect our frontline operators, we closed all public operations, as well as shifted to a remote working environment for all nonessential staff," Collins said.
As of November, the cafe, which had continued selling meals to employees, was shuttered, along with the gift shop that sold tea-related sundries and collectibles, assorted teas and accessories, and personal care products under the company umbrella.
Employees were allowed purchase inventory from the gift shop in the fall at "steeply discounted prices," Collins said, "as many rely on the gift shop to purchase holiday gifts, and our timeline to reopen is uncertain."
An undisclosed number of staff were laid off.
During the pandemic, the on-site factory has continued to churn out millions of boxes of Celestial's specialty teas that are sold worldwide, as what Collins describes as "record levels of demand for Celestial Seasonings tea" hit the market.
With more people seeking the comforts of home, the Nasdaq-traded, New York-based Hain Celestial Group, Inc., has experienced banner sales.
The company posted four consecutive quarters of net sales growth, according to a quarterly investors' report released last week.
Net sales in the second quarter, which ended Dec. 31, increased by 4% over the prior year to $528.4 million, with 20% adjusted gross profit growth over the second quarter of 2019, the company reported.
Some 100,000 tourists normally visit Celestial each year to take the tour, shop and eat at the cafe, which several times won "Best Corporate Café" from the Boulder Daily Camera.
The free, 30-minute tours, recognized by various online sites and publications as among the must-see destinations in Boulder, featured an introductory video followed by a guided trip through the manufacturing plant.
Tourists often spoke of the memorable "mint room," where breathing deeply of the pungent smell of dried mint leaves left a lasting impression.
In recent months, vacant land Celestial owns adjacent to its headquarters has caused concern among northeast Boulder residents, who have objected to a 268-unit apartment development proposed to be built on the site.
Displacing prairie dogs, putting residential housing on land zoned for industrial use, increased traffic, danger to bicyclists and the lack of municipal services in the area were among the grievances neighbors aired.
The roots of the 52-year-old Celestial Seasonings extend to 1969, when Boulder entrepreneur Mo Siegel handpicked wild herbs in the mountains and concocted the first blends, which he sold to health food stores.
The flagship Sleepytime tea with a snoozing cartoon bear on the box was introduced in 1972 and still claims the title of "the best-selling specialty tea of all time," according to the company's website.
Kraft Inc. purchased Celestial in 1984. Five years later, Celestial management and Vestar Capital Partners bought it back in a leveraged buyout.
Celestial merged with The Hain Food Group in 2000 and became a subsidiary of The Hain Celestial Group, headquartered in Lake Success, N.Y.
The group acquires and divests of companies on an ongoing basis, currently having stake in 40 natural-product brands including Terra chips, Greek Gods yogurt, Garden of Eatin' snacks, MaraNatha nut butters and others.
The company also owns personal care product lines such as Jason, Avalon Organics, Earth's Best and Live Clean.
Celestial, now the largest herbal tea producer in North America, is banking on the pandemic creating long-term behaviorial changes, which include drinking more tea, according to a press release issued in January, when 14 new tea blends were announced.
Those include Energy Tea, which contains as much caffeine as a cup of coffee, and new organic wellness teas such as Sleep, the first tea sold in the United States to have melatonin as an ingredient.