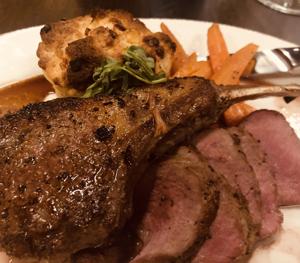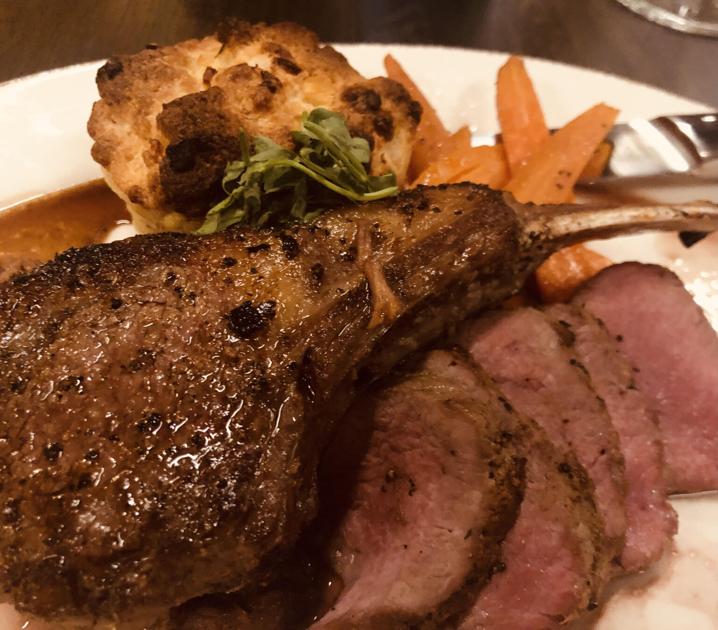 Track 10 Urban Kitchen, the second eatery in The Old Depot, 10 S. Sierra Madre St., has opened. (Brakeman's Burgers, Brews and Shakes, the first of three planned eateries in The Old Depot, opened last month.)
Track 10 is a farm-to-table concept with a variety of Colorado-focused starters, salads, steaks, fish and other meats, as well as an extensive wine list and craft cocktail menu. Prices are reasonable, topping out with a 16-ounce 7X brand New York strip steak with choice of two sides for $38.
The Summit Creek Natural Lamb ($26) is a trio of cuts: grilled rib chop, roasted loin and braised shoulder all perfectly cooked. The big, thick chop is bone-in cooked to a medium rare, as is the roasted lamb. The braised shoulder is shredded and bathed in a flavorful broth. The dish is completed with a ramekin of light and fluffy corn pudding and heirloom carrots.
Equally delicious is a brick roasted half of a Red Bird Chicken ($17) with parsnip puree, scallions and potatoes. Visit facebook.com/Track10UrbanKitchen.