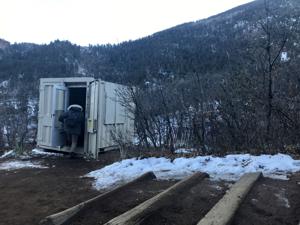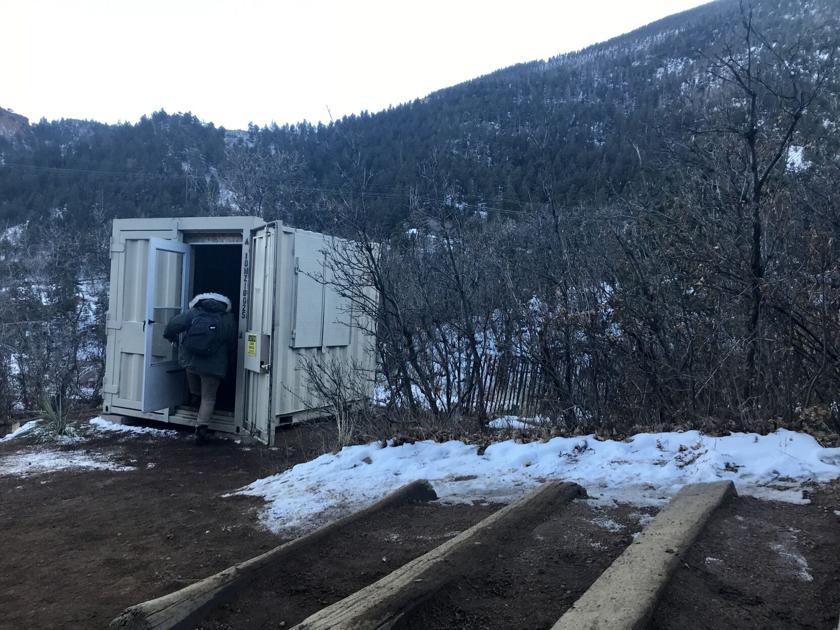 Attendants managing reservations at the base of the Manitou Incline have a new shelter to keep them safe from wintry elements.
A shipping container has been converted into a safe base for the city of Colorado Springs employees, who have been stationed at the Incline since August, when a reservation system was born for one of the Pikes Peak region's most popular trails. That came after officials of the Incline-owning city signed an agreement with Manitou Springs leaders, who have long sought crowd control at the international attraction.
Through winter, two staffers are set to resume their duties daily from 6 a.m. to 3 p.m. In April, after daylight saving time, 6 a.m.-6 p.m. hours are expected to return.
The shelter cost Colorado Springs' parks department $4,000, said Kurt Schroeder, park operations and development manager. "They've got a heater in there so that we can stand by our agreement with Manitou and do the best we can," he said.
Despite the cold and significantly fewer people on the Incline during winter, representatives from both cities say it's necessary to continue enforcing reservations.
While granting that attendants should be removed in stormy, unsafe conditions, "we're trying to get people used to a new system," Roy Chaney, Manitou's deputy city administrator, previously told The Gazette. "And so to pull it and try to bring it back in April would just be starting over."
Colorado Springs' parks department estimates the Incline's hourly employees will cost between $120,000 and $140,000 total for the year.