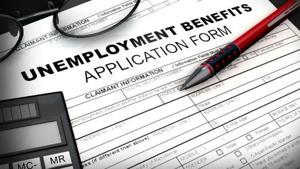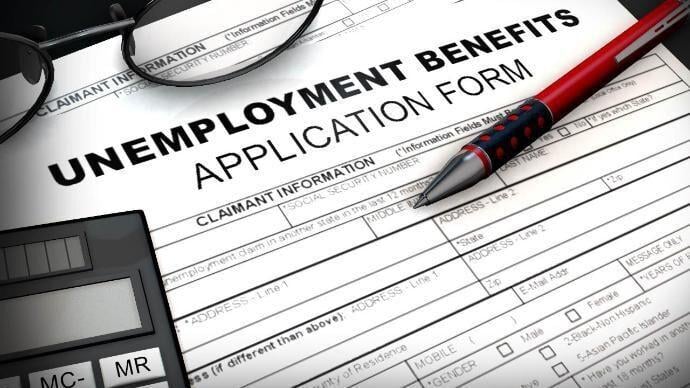 The Colorado Office of the State Auditor flagged "several significant problems" with the Colorado Department of Labor and Employment's accounting in 2020, including millions of taxpayer dollars lost to overpayments.
The OSA report, released March 10, documented several instances of late or incomplete reporting and that the CDLE "lacked adequate internal controls over its accounting for UI benefits payments." The audit period covered fiscal year 2020, which ended July 31.
The report seemed to fault CDLE officials for not anticipating the impact of a worldwide pandemic that would force closure of many Colorado businesses, sending the state's unemployment rate soaring from a historic low of 2.5% in January 2020 to a record high of 12% in April.
Auditors dinged the CDLE for failing to "estimate the effects of future events" and that it "failed to consider the impact of a 1,500% increase in UI claims during FY 2020."
"To predict and prepare our systems and staff for a global pandemic that would increase unemployment claims 6000% in two weeks was an impossibility," said Cher Haavind, CDLE spokeswoman, in an email statement. "No system in the country was prepared to respond to the health and economic crisis Covid-19 created. The Department made critical adjustments immediately to prioritize getting benefits to Coloradans in need, so they could survive, buy groceries and pay rent."
The audit noted that 337,000 claims were paid between March 15, 2020, and April 30. Before 2020, the CDLE paid out an average of 109,600 claims per year. Additionally, the department paid 127,000 claims to gig, or contract, workers by the end of July.
Those self-employed workers had never been eligible before the first federal stimulus bill, the CARES Act, created the Pandemic Unemployment Assistance Act (PUA).
"Like our country's health care systems, UI programs were hit almost overnight by a tsunami of new unemployment claims — a 6000% increase from March 9th to March 23rd, 2020," according to Haavind's statement. "Realizing the critical need to get jobless Coloradans immediate relief, (Gov. Jared Polis') Executive Order D2020-12 was issued on March 20, 2020 to ensure workers received payments within ten days and help 'shore up economic security, employment, community cohesion, and community recovery.' "
Before that order, claims could take anywhere from four to six weeks.
Regardless, auditors found several examples of shoddy accounting:
CDLE "inappropriately omitted approximately $1.4 billion of the State's Unemployment Trust Fund expenditures."
At the Aug. 4 deadline for filing, the CDLE "accounting records were significantly understated." When auditors questioned why "Department staff submitted three transactions totaling approximately $2.1 billion to the OSC to record and adjust liabilities, receivables, federal revenue and expenditures related to UI benefits payments."
The CDLE failed to report claims due to individuals, but that had not been paid, to the tune of $597.3 million by the end of June. That was an estimate based on payments from July 1-18 "however the Department did not provide evidence that this period covered the accurate time frame for recording the estimate. Therefore, the reasonableness of this estimate could not be established."
Auditors didn't get an accurate estimate of fraudulent claims paid before June 30. When pressed, CDLE "recorded an estimated overpayment receivable of $395.5 million and federal payable of $215.3 million." CDLE got to that number by taking an "overpayment average across all states of 10.2%" — so it wasn't even based on Colorado fraudulent claims.
In October, two months after audit documents were due, the CDLE reported it erroneously paid an extra $52.1 million in PUA claims to 11,445 people. It decided not to collect those payments, but failed to report that to state auditors.
Auditors cited lack of "sufficient communication" between the UI program staff and the accounting staff. It also said CDLE "did not have an adequate methodology for calculating and recording the estimated amount of receivables and payables for UI payments."
Among the auditors' recommendations: improve internal communications; establish a timeline for "adjudicating the backlog of outstanding claims" for fraud; and implement "a methodology for calculating estimated receivables throughout the year as overpayments are established."
The CDLE agreed with the recommendations, implemented a Finance Reorganization Plan Aug. 21, and agreed to better cross-train employees.
By way of context, the CDLE said it lost both its controller and deputy controller February 2020, and several more accountants to other state departments throughout 2020. It also experienced budget cuts.
Department officials blamed "prior finance leadership" for "inconsistent reconciliation practices and inadequate written procedures."
They estimated it would take another year to be fully staffed and have implemented all the auditor's recommendations.
"We will always strive to be good stewards of these resources," Haavind said in a statement. "As noted within our responses to the recommendations in the report, we have been in the process of overhauling the inherited financial systems while on the run as things are moving through this continued historic period of UI benefit utilization."
The OSA did not return a call and email seeking comment on the audit.
CDLE estimates it has paid out $7.96 billion in unemployment benefits payments since March 20, 2020.