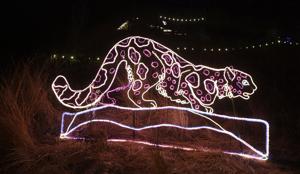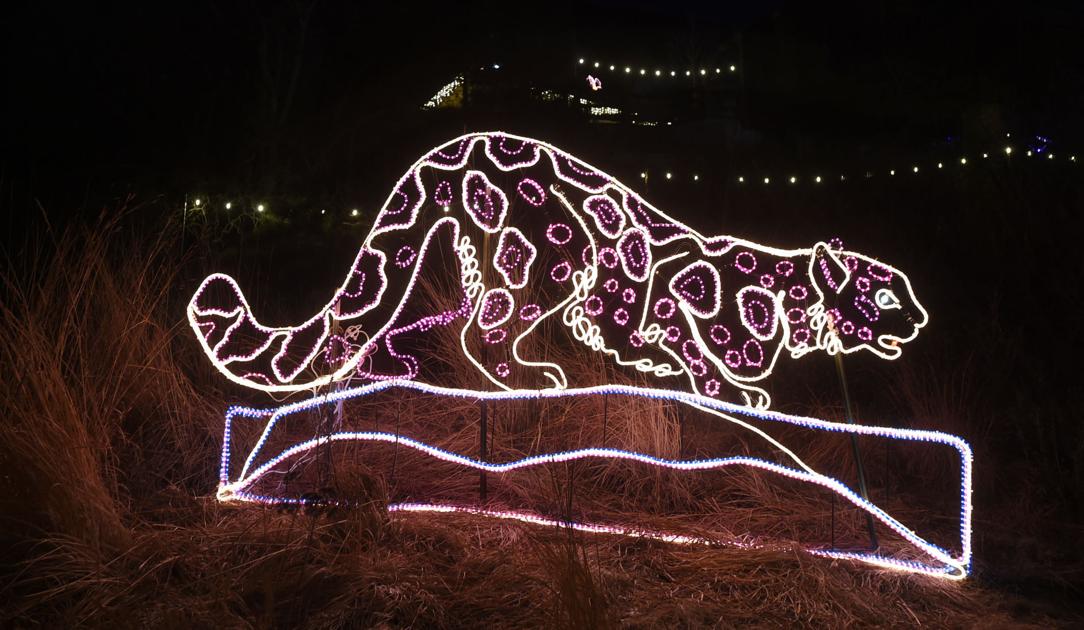 FRIDAY-SUNDAY
Opening weekend for those special lighted nights at Cheyenne Mountain Zoo, the 20th annual Electric Safari. More than 85 lighted animal sculptures and all those resident zoo animals too. Through Jan. 1. Voted one of the best zoo lights events in the U.S. Advance timed tickets required. $14.75, $10.75 children 3-11. COVID-19 guidelines. cmzoo.org
SATURDAY
Reservations are full for a pandemic-safe Festival of Lights Parade, with stationary lighted floats seen from vehicles at Broadmoor World Arena. Instead, see it on KKTV Channel 11 and on the station's Facebook, 5 p.m. Saturday.
THURSDAY
Following the theme "Our Waters," a virtual festival of 10 short environmental Wild and Scenic Films about the waters and rivers of the world. A focus of raising awareness and encouraging stewardship of waterways. Co-hosts Fountain Creek Watershed Flood Control and Greenway District and Trails and Open Space Coalition. Films begin at 5 p.m. Thursday. Tickets $15-30 or supporter package $100, wildandscenicfilmfestival.org
SATURDAY
A Christmas walk Saturday with the Falcon Wanderers Walking Club includes a non-perishable food collection for Westside Food Pantry. Non-competitive 5 and 10 K routes on Old Colorado City streets and sidewalks starting at Westside Community Center, 1628 W. Bijou St. Difficult for wheelchairs. Leashed pets. Masks when inside or near other walkers. Free and open to the public, register and walk any time between 9 a.m. and noon. Information: Curt Converse, 591-8193.
THIS WEEKEND
Visiting Denver? Stroll 16 lighted Winter Wanderland 2020 blocks lined with shops and with an outdoor holiday market in Cherry Creek North, through Dec. 23. At 3rd and Milwaukee, the Prismatica art installation of moving prisms. On Dec. 13: Chabad of Cherry Creek. (cherrycreeknorth) Downtown at Denver Pavilions, an enchanted forest all around three of the Parade of Lights stationary floats and just a block away from the 110-foot-tall digital Mile High Tree. (visitdenver.com) Also downtown, Christkindl Market in Civic Center Park.
SATURDAY-SUNDAY
A Woodland Park tradition, Tweeds Holiday Home Tour: 'Sounds of the Season' to benefit five Teller County nonprofits. COVID-19 guidelines, including masks and shoe covers, for the 22nd annual tour of decorated homes, 10 a.m.-5 p.m. Saturday and Sunday. Take the tour virtually as well after Dec. 8. Tickets: $20 or family pass $35 at Tweeds Fine Furnishings, 240 E. US Highway 24, or wphht.org, also at the tour hospitality house.
NOTE: Changes possible because of last-minute COVID-19 restrictions. Check websites before going.