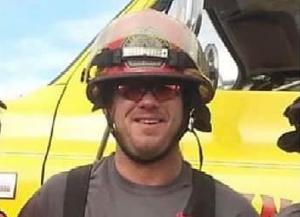 A firefighter from the Penrose Fire Department died in a work-related accident, the agency announced on Facebook Thursday night.
Greg Gatzke, an assistant fire chief for the Penrose Fire Department, which is about 40 miles south of Colorado Springs, died while working at Fort Carson Wednesday for a contracted job, Fort Carson spokeswoman Brandy Gill said.
"We are saddened by the recent death of Mr. Greg Gatzke, a long-time friend and respected employee of the Fort Carson Army Field Support Battalion, Akima Support Operations (ASO)," Col. Nate Springer, Fort Carson garrison commander, said in a new release. "Greg had a close relationship with the Fort Carson Fire Department and the U.S. Army Garrison. He will be greatly missed."
The incident will be investigated independently by several agencies, Springer said.
No other details about Gatzke's death were released "due to the ongoing nature of the investigations."
More information will be posted as it becomes available.