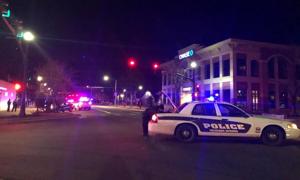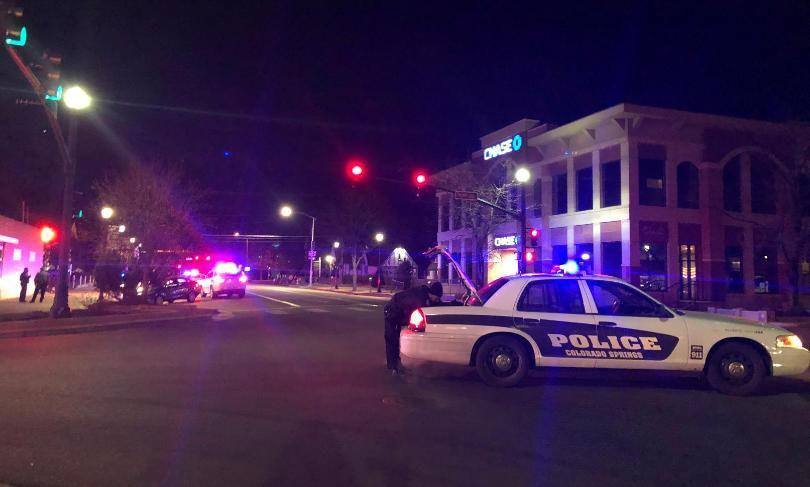 Officers arrested a man accused of stabbing eight people at random early Monday near downtown Colorado Springs, police said.
Police believe the man, whose name has not yet been released, stabbed eight people in several locations along trails near Interstate 25 — all in the span of about 40 minutes.
About 1:30 a.m., officers found two people stabbed near 8th and Limit streets, police said. More victims were found along the walking trails that lead through America the Beautiful Park.
Witnesses told police the man ran down the trail after stabbing the victims. Additional officers were called to help search for him, police said.
"We were scouring the downtown area to include the parks and the trails looking for the suspect. It wasn't until some citizens who were dealing with the victims were able to give us a lot more detail where we were able to locate where the suspect was en route to, and we were able to stop him from hurting anybody else," Sgt. Shawn Peterson told Gazette news partner KKTV.
About 2:10 a.m., police received another call about more stabbing victims near Tejon and Boulder streets, police said. There, they found people, who had just been stabbed, holding the suspect so that he couldn't run.
Police arrested the suspect and eight people were brought to the hospital. As of Monday, about 9:30 a.m., the victims' conditions were not known, said spokesman Lt. Jim Sokolik. It was also unclear where on their bodies the victims were stabbed, he said.
The victims have not been identified, but Peterson said most were men and least one victim was a woman.
Police do not believe there is any relationship between the suspect and the victims.