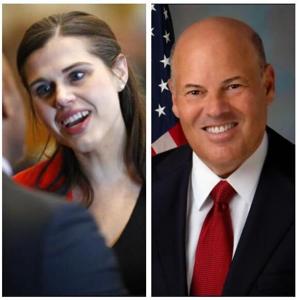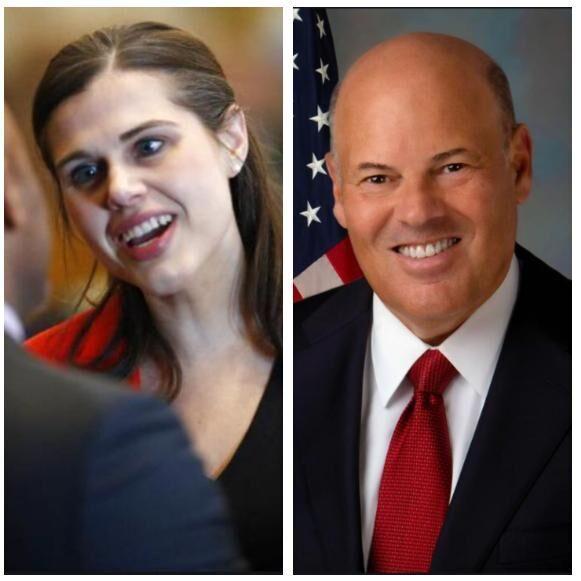 Secretary of State Jena Griswold took to social media to warn Colorado voters about what she calls a deceptive mailer from the U.S. Postal Service.
I just found out the @USPS is sending this postcard to every household and PO Box in the nation. For states like Colorado where we send ballots to all voters, the information is not just confusing, it's WRONG. (Thread) pic.twitter.com/RoTTeJRJVl

— Jena Griswold (@JenaGriswold) September 12, 2020
Griswold tweeted Friday night that she had asked U.S. Postmaster General Louis DeJoy not to send the mailer, which went to voters nationwide, because it included information that did not apply to Colorado's mail-in voting system. They "flat-out" refused, she said.
Saturday, Griswold followed that up with a lawsuit against the Postal Service, which Attorney General Phil Weiser filed in U.S. District Court in Colorado on Saturday morning.
To protect Colorado voters and our election system, our team worked late into the night to file suit against #USPS. We are taking action, working with SOS @JenaGriswold, to stop the Postal Service from misinforming Colorado voters and interfering with our election. Thread 👇 pic.twitter.com/A1ntbk7Ax9

— Phil Weiser (@pweiser) September 12, 2020
Late Saturday, a District Court judge granted a temporary restraining order against the mailing of the postcards, although they've already gone out.
BREAKING: Temporary restraining order granted. The @USPS must stop sending misinformation to Colorado voters.

— Jena Griswold (@JenaGriswold) September 13, 2020
The complaint states the mailer will "disenfranchise Colorado voters, including its uniform military and overseas voters; mislead them about Colorado's election procedures; infringe Colorado's constitutional right to conduct its elections; and interfere with the secretary of state's ability to oversee Colorado elections."
The complaint called the mailer an effort at "voter suppression," a charge levied against President Donald Trump, who has claimed without evidence that mail-in voting leads to voter fraud and that election results are likely to be "rigged" as a result.
Colorado is also part of a multistate lawsuit, filed in August against the Postal Service, over announced cuts in services and equipment, including mail-sorting machines, that critics charge have slowed mail delivery and are an attempt to weaken public confidence in the Postal Service ahead of the November general election.
The Postal Service had warned 46 states, including Colorado, that it could not guarantee that "all ballots cast by mail for the November election will arrive in time to be counted."
Last week, plaintiff states asked a federal judge to order the Postal Service to undo some of the actions it has taken. DeJoy, in testimony to a House oversight committee in August, pledged to stop the changes but said he would not undo anything done, such as alleged dumping of high-volume mail sorting machines.
The mailer now hitting voter mailboxes in Colorado and around country tells voters to request absentee ballots at least 15 days before the election. That runs counter to how mail-in voting works in Colorado; ballots are automatically mailed to voters three weeks before the election and do not have to be requested.
Griswold said she and other secretaries of state had asked DeJoy for a draft of the mailer prior to it being sent out, to ensure it was accurate.
"But he refused. Now millions of postcards with misinformation are printed & being mailed to voters," she tweeted Friday.
The mailer also says voters should mail in their ballots at least seven days before the election; Griswold said they advise voters to send them back at least eight days before. "Why is the USPS telling voters a different timeline?" she tweeted. "… Their refusal to listen to election experts combined with the recent postal slowdown in some parts of the country is beyond suspect."
In a statement Saturday, Griswold said she received notice Thursday that the mailer was going out.
"As the chief election official of the state of Colorado, it's my job to try to stop misinformation and any unnecessary election confusion. The importance of this election, combined with the fact it is being held amidst a national pandemic, further heightens the need to provide correct voting information to Coloradans.