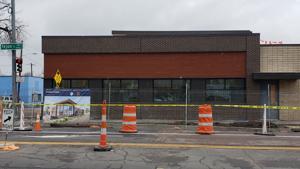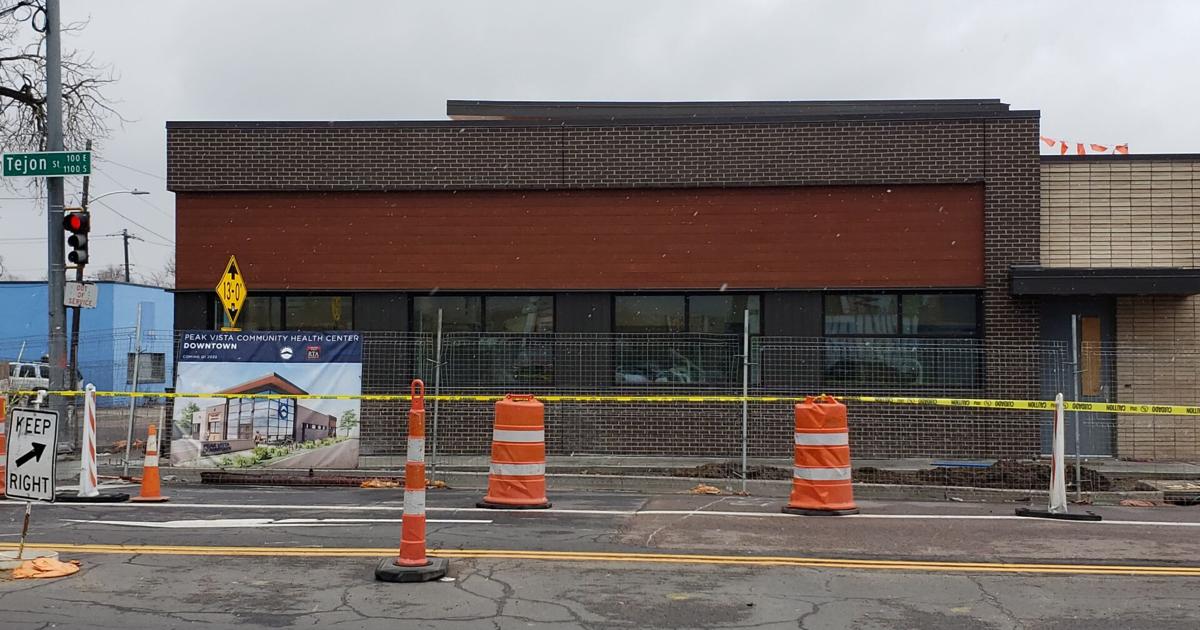 Construction material shortages and delivery delays have pushed back the debut of a new community health clinic near Colorado Springs' largest homeless shelter by more than two months.
Peak Vista Community Health Centers had planned to open its 29th clinic providing care to indigent and low-income residents in mid-February, but it's now scheduled to be fully operational on April 25, said Chief Operating Officer Rob Nartker.
Overcoming such barriers became like a part of the blueprints.
A combination of some begging and a conversation about "can you show us how we can help you help us?" accelerated the process of glass delivery after a manufacturing slowdown, Nartker said.
And the dilemma of how to get a heating and cooling rooftop unit from Texas to Colorado Springs became a matter of general contractor GE Johnson Construction Co. sending a semitrailer to pick it up.
"Many are dealing with supply chain and labor shortages across the nation, and we weren't immune to that," Nartker said. "But it worked out, and we're really excited to get this building up and operational."
The organization will host a ribbon-cutting ceremony at 10 a.m. on April 20.
Construction on Peak Vista Community Health Center Downtown — or Health Center Downtown for short — began last September at the southeast corner of South Tejon and East Las Vegas streets.
Crews razed a building on the property, the former Grindelwald German deli and subsequent businesses, then began building a 5,000-square-foot medical, dental and behavioral health office with six exam rooms, four dental chairs and offices for other organizations to provide complementary services for patients.
The $4.5 million Health Center Downtown is one block east of Springs Rescue Mission, a faith-based campus for homeless people with a 450-bed emergency overnight shelter and three meals a day, as well as hygiene facilities, employment programs, an apartment complex and other services.
The new facility will replace a Peak Vista clinic at 117 W. Rio Grande St., which started in 1988 as the Homeless Health Center.
With the Health Center Downtown's centralized location and visibility, Nartker expects the number of clients to increase.
Peak Vista's center on Rio Grande saw more than 800 patients in 2021 for medical, dental and behavioral health issues, according to the organization's statistics. Half of the patients sought assistance with mental health problems.
The clinic at Springs Rescue Mission provided medical-only services for 250 patients in 2021.
The new Health Center Downtown will serve homeless people, low-income residents who pay on a sliding scale, Medicaid and Medicare patients, and residents who have private insurance.
Peak Vista served 89,000 patients in 2021, a decrease from before the global pandemic.
"The number we're serving is coming up, but there's a little of a bounce," Nartker said, adding that virtual visits are increasing.
"We want the community to know the Health Center Downtown will be a cornerstone for continuing our mission," he said.
To enroll or schedule an appointment, call 719-632-5700, or go to https://www.peakvista.org.