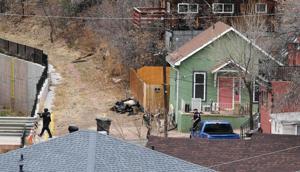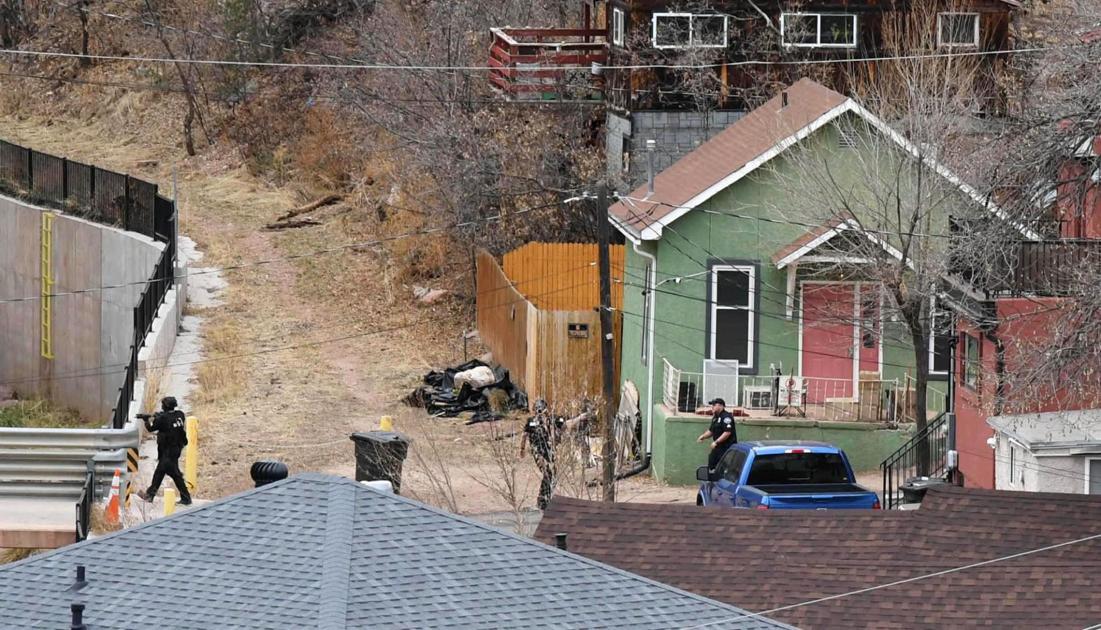 Multiple law enforcement agencies responded to a wanted man who had barricaded himself inside a Manitou Springs home Tuesday afternoon, Manitou Springs police said.
About 1:30 p.m., police received a tip that a man with an active warrant was seen entering a house on Narrows Road, near Williams Canyon, said Manitou Springs police Chief Brian Churchill. Police said they coordinated with a state parole agent and an agent from the Bureau of Alcohol, Tobacco, Firearms and Explosives to contact the man at the house. Police have not released the man's name.
Police are wrapping up at Manitou after a standoff prompted both Manitou Springs police and El Paso County Sheriff's deputies pic.twitter.com/aMbmOnj7XB

— Liz Henderson (@GazetteLiz) November 19, 2019
After the man refused to come out of the house, officers set up a perimeter and continued to try to coax him outside. Police enlisted the help of the El Paso County Sheriff's SWAT team because a witness said the man was armed. A woman inside the house was successfully taken outside without issues, police said. Police did not say what her relationship was to the man.
The wanted man was taken into custody about 3 p.m. without incident, Churchill said. Officers said the man came out of the house with a beer in his hand, but no weapon. They had not searched the house for weapons as of 4 p.m.
As to why the SWAT team was needed, Churchill said the unit had negotiators better equipped to deal with the situation.
"There's no reason to put our officers in danger by kicking in the door, and there's no reason to push that situation further than it needs to go," Churchill said.
Churchill could not speak to what charges the man was wanted for, only that he had a state warrant for his arrest.
Birds eye view of where the Manitou standoff went down. More to come @csgazette pic.twitter.com/1Ob7lNDZWM

— Liz Henderson (@GazetteLiz) November 19, 2019