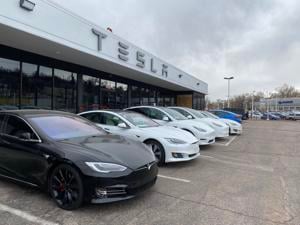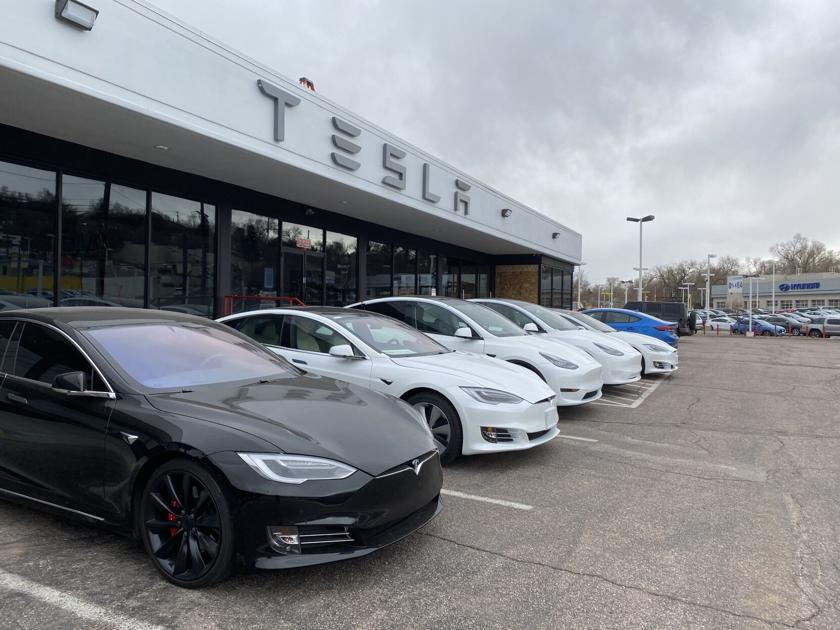 Just weeks after getting its first In-N-Out restaurant, Colorado Springs is about to get another long-sought California import with cultlike appeal — a Tesla dealership.
California-based electric vehicle manufacturer Tesla Motors appears just weeks from opening a showroom and service center at 1323 Motor City Drive. Tesla officials didn't responded to emails and telephone calls seeking details on when the location will open, but the 20,000-square-foot building includes Tesla signs and had five Tesla vehicles parked in front Wednesday.
Unified Building Group of Louisville received a building permit July 10 to remodel the building and repave the parking lot.
The building was acquired Oct. 30 for $7.81 million by a limited liability company set up by B&A Management of Beverly Hills, Calif. Plans on file with the Pikes Peak Regional Building Department show that Tesla plans to operate a "service and sales center" on the 3-acre site.
The company said in the plans the building will service "electric cars, which will include software updates, tire replacement, tire balancing, minor body work (only replacing doors or rear hatch), other miscellaneous repairs including replacements of vehicle drive units and various parts, and battery replacement."
The plans also said it will "allow customers to experience our automotive and energy products," including taking vehicles on test drives, purchasing products and picking up their Tesla vehicles.
The building was last used by OneSource Auto, which has since moved to 428 S. Nevada Ave.
Tesla also operates showrooms in Littleton and Superior and inside the Cherry Creek and Park Meadows malls in the Denver area.
The company operates 139 other showrooms in 31 states.
Gov. Jared Polis signed legislation in March that allows manufacturers to sell their electric vehicles directly to consumers; that was previously prohibited under Colorado law.
The company's namesake, Nikola Tesla, came to Colorado Springs in 1899 to explore a hypothesis: At higher altitude elevations, wireless electric power might be possible. John Jacob Astor gave Tesla $30,000, and the Springs gave him carte blanche, including free electricity.
At the time, he said he would send a radio signal from Pikes Peak to Paris.
But nine months later, he left, the success or failure of his work still unclear.