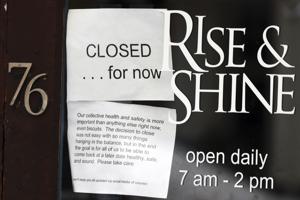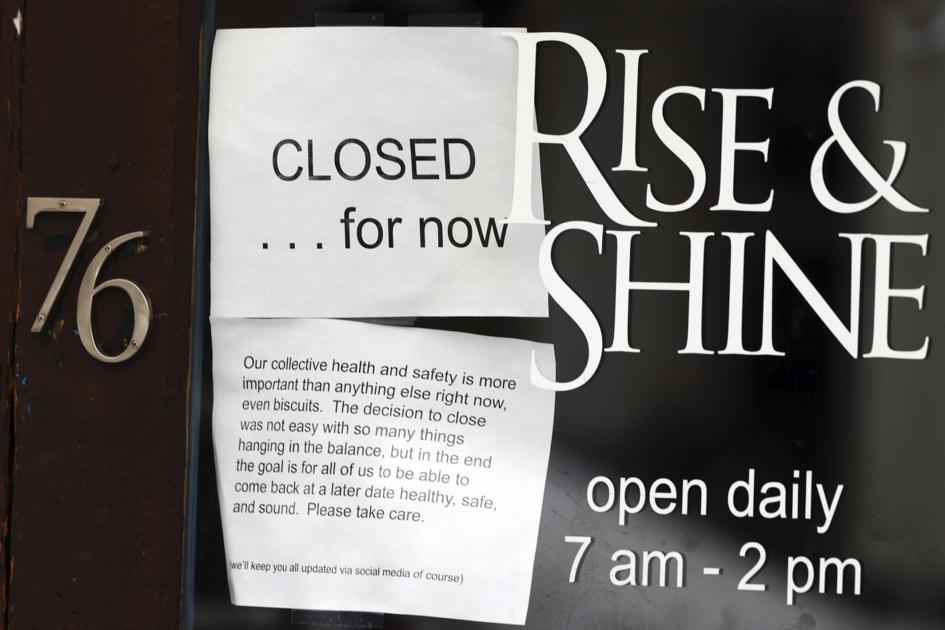 It seems this week much of the state has moved into a new Not Quite Stay at Home stage of the COVID-19 fight. A better name for it might be the Doesn't Quite Make Sense Anymore stage.
Even if you have been trying to follow the coronavirus rules from the state to the letter, this was the week it became nigh on impossible. After eight months, the rules have gotten so complex and convoluted they are just damn hard to adhere to now.
We've been fed such a hodgepodge of rules since this began, it's hard to know which set is operative. Some initiatives the state launched with great ballyhoo and high hopes haven't been maintained, and now almost every county and city has their own set of rules mixed in as well. What's a simple citizen trying to keep from getting sick to do?
Let's start with The Dial. For the first six months of the virus we were guided by stages such as Stay at Home, Safe at Home and Protect Your Neighbors, then in September the state wanted to simplify things and switched to the Colorado Department of Public Health and Environment's green/blue/yellow/orange/red dial. This new guide, based on the fire danger dial, tells us what the restrictions should be in our county depending on three metrics: number of new cases, percent of positive cases and number of hospitalizations.
Depending on how well each county contained the virus, their levels of openness can increase or decrease.
When it was launched, Gov. Jared Polis said the new dial framework "increases transparency and clarity and predictability. It's a dial that gives real time data on a county-by-county basis. Objective data and measures are there for a reason. They put a process in place."
Then, suddenly this week, the dial has a new level that's worse than red, PURPLE, and the metrics for all the colors have apparently changed.
All of us were wondering if we were headed toward another shutdown, and suddenly the state moved the goal posts.
Um, this doesn't feel that objective, transparent or clear now. By revising the dial, it looks like the state protected many counties, including all metro Denver ones, from a full lockdown. So, apparently, the science-based rules we have all been living with for eight months were pretty elastic, more, say, guidelines than rules.
Here's another problem with The Dial. Some counties will hit all the metrics that say they should be in the red, but they are still in orange, according to the state listing.
Gazette health reporter Erin Prater reported on this phenomenon last Monday: "Of the 64 counties in Colorado, only seven belong in the stage of restrictions they're in or a less restrictive category, according to state data updated Monday. The rest had a two-week cumulative incidence that should put them in a more restrictive category by one or more levels."
So, even though a county's metrics say it should be in the red zone, the decision apparently isn't just based on the metrics. Some counties have been able to delay their designations, or forestall them altogether. Here's what Erin told me: "From what I've been able to gather from the state, the first day a county passes into a new level begins a two-week grace period. If the county hasn't turned its level around in two weeks, conversations begin with the state. But that's as far as I've been able to nail down folks on how this process works. The excuses I get include that the state is overwhelmed since it's working with so many counties, it's a complex process (won't say why), etc."
Clearly these rules are not set in the stone of science, but rather depend on how well each county negotiates with the state.
Let's talk about schools and The Dial.
Here's the latest advice on what the different colors indicate for schools, according to the very small type on the dial reference page:
"In person suggested, hybrid or remote as appropriate" is the guidance for schools under yellow and orange. "In person" is suggested for green and blue. "P-5 in person suggested, or hybrid or remote as appropriate. Middle school in person, hybrid, or remote as suggested. High school hybrid or remote suggested." And purple says "In person, hybrid or remote as appropriate."
I'm an editor, OK? If reporter handed me that paragraph I would rewrite it thus: "In other words, do whatever the hell you feel like doing. It's your funeral."
School leaders became so frustrated with the vagaries of these rules they decided to come up with their own dial. On Thursday, the Colorado Education Association along with teachers unions across the state released their own set of metrics to guide schools' decisions on when to keep learning in classrooms, citing their frustration with the lack of clear, statewide thresholds.
The Colorado Association of School Executives sent a letter to Polis Thursday after he urged schools to either remain open or reopen, especially for elementary school students.
"In order to have schools open, we need the rhetoric and rules to match," the superintendents wrote. "We need new flexibility in the rules, or we need the public to hear from you that if a school is remote, it is because that is what the restrictions call for."
Cherry Creek Superintendent Scott Siegfried was more blunt in an interview with Chalkbeat. "The governor's Level Red is a setup. If he won't change the quarantine guidelines, it's a setup."
The bigger problem for schools is that, at this point, it doesn't much matter what the state recommends, or what the various administrators or constituents want, if so many staff are in quarantine that districts can't keep schools open anyway. Director of Student Services for Pueblo city schools Greg Keasling said this in a press release: "We are short subs for certified and classified staff which is leaving us short of human beings in front of students."
That's not all. You would think if the state puts out a new dial, it's important for us to figure out, right? But just days before the state issued the new dial, Polis said this: "I don't want people watching this, regular Coloradans, to get caught up on the dial. … It's not about the color at this point. It's about a statewide threat, a national threat."
So, what do I pay attention to then? This has all become as clear as the black mud at the bottom of Drunken Frenchman on the last ski run of the season.
The question now is whether Polis will enforce lockdowns if his changes to the dial system don't work. He admitted recently "it's not a given" that they will.
There's more. Our Gazette data guru Evan Wyloge pays close attention to what the state's COVID modeling team is forecasting, so we can give our readers a heads up to likely spikes or drops to come in the days ahead.
At first, Evan thought the modeling team has not released an update since Oct. 12 on the website he had been following, Modeling COVID-19 in Colorado.
But that's not the case, we found out. The team just didn't put their projections on that web page anymore. The updates are on a new page now.
"Clarity, to me, comes above all else with something like this," says Evan, "and they could do a better job with the data presentation and the dial's ramifications."
I'd say the state needs to call a "Code Red" on its own rulemaking. Oh sorry, make that a "Code Purple" now.