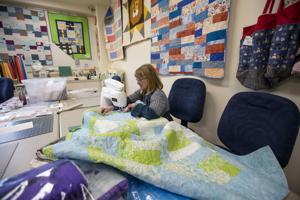 There are no quilts for sale at Nana's Quilt Cottage.
People sometimes make offers to buy the handmade blankets hanging on the walls of the Old Colorado City shop. But, no, those don't have a price tag.
Instead, one of the shop's owners will kindly point you to a quilting kit, pieces of fabric or a sign-up sheet for an upcoming sewing class. They'll answer your weird questions about how to hem a pair of pants or start your first big project. And they'll ask what your name is and where you're from.
This isn't the kind of place to just buy something and leave. Owners Marybeth Wujcik and Nikki Rainey want this to be the kind of place where you stay awhile and learn a lot.
For them, two grandmothers with a lifelong love for sewing, it's the kind of place where dreams collide.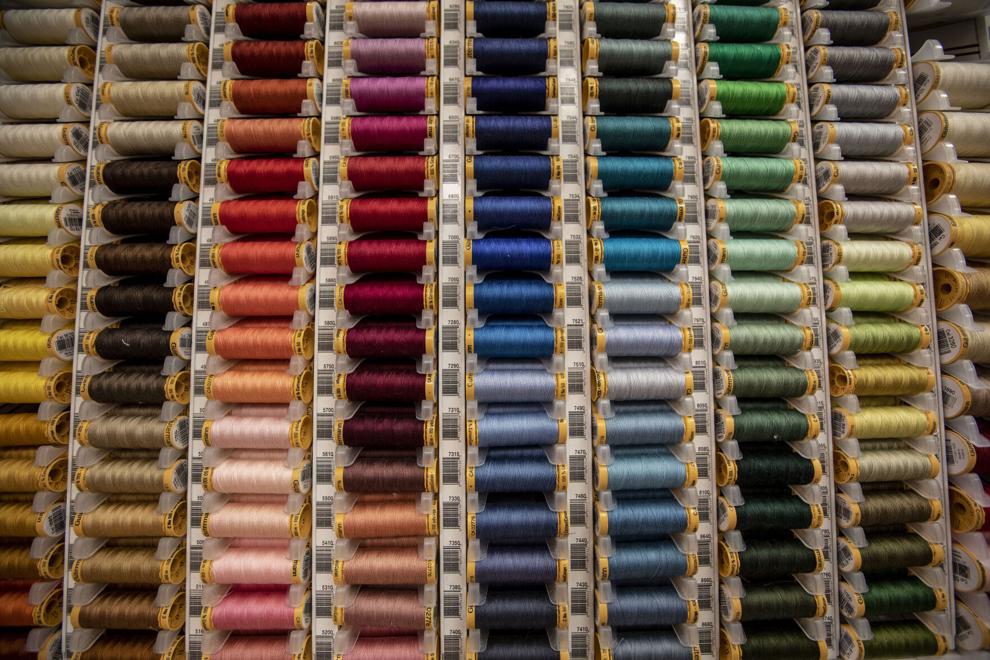 It started 10 years ago with Wujcik. Her kids were grown, and so it was time to grow something else. With help from her oldest daughter, she opened Nana's Quilt Cottage. The name came from what Wujcik's kids called her mother and what her own grandkids call her.
"Now, I'm Nana," Wujcik, 67, says.
She says the quilt shop's first three years were "brutal."
The economy was so bad that, early on, a local news crew asked her why she'd open a business at that time.
"I told them, 'It's the right time for me,'" she said. "I wasn't going to wait anymore."
She muddled through. After years of working at other fabric stores, she learned what was most important: caring for customers.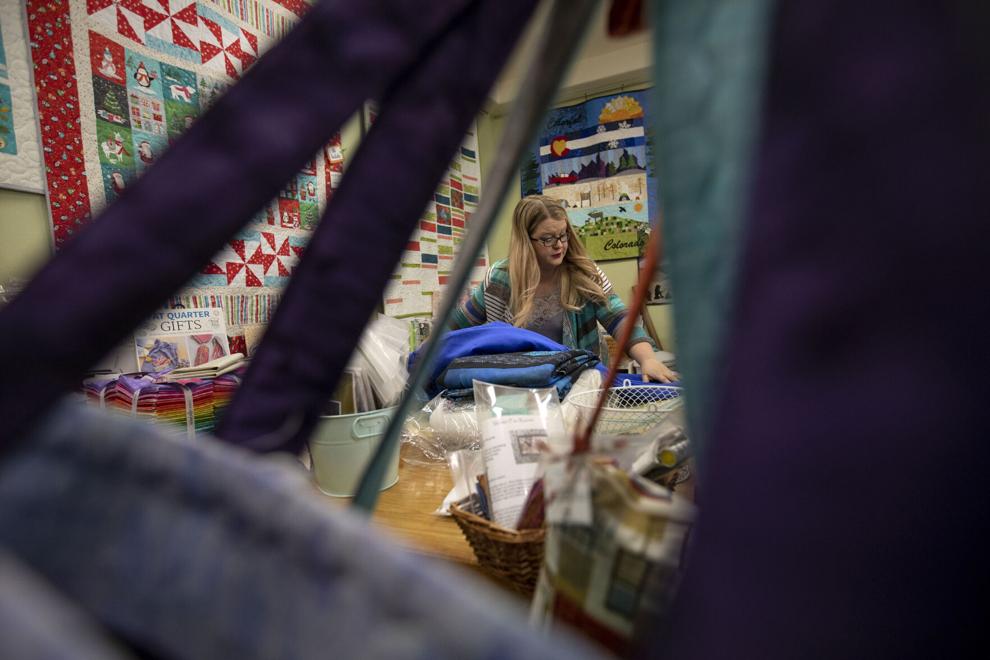 During Wujcik's first week open, one of those customers was Rainey. The Army wife had just moved to town and was on the hunt for a sense of community. Rainey, who ran a long arm quilting business with her mother, was also looking for a good quilt shop.
Three years later, Wujcik and Rainey joined forces.
"This was always my dream, too," Rainey says.
It took her one home economics class to fall in love with sewing. She says she hasn't gone a day without sewing since that day in high school.
"I have a shirt that says, 'Quilting is my therapy,'" Rainey, who is 40, said. "And that's how I feel."
And she wants to pass on the feeling.
"When people walk in the door, we see it as an opportunity to make a new friend," Rainey said. "It's more than a business. We're doing life together."
Maybe this all sounds old-fashioned, Wujcik points out. Two grandmothers owning a quilting shop named after a Nana.
But, she also points out that they keep up with the trends. Their shop is bright and "citrusy," as they say.
They also say they like things that are "little and cute" and they teach people how to make purses they call "hipster bags." And when the coronavirus pandemic began, they shifted things to take orders via text and hosted online classes.
As a result, business has grown in recent months. Before, they could only fit seven people in a class. Now, at least 30 people tune in from across the country.
"We've got a lot more friends now," Rainey says.
And, all those friends are learning something Rainey and Wujcik found out years ago: There's nothing like making your own quilt. When the women talk about some of the quilts they've made over the years, tears come to their eyes. Quilts have been unwrapped for wedding presents and birthdays and baby showers. They'll be kept through generations. As Rainey says, it's more special than unwrapping something someone just picked out at a store.
"It's like sharing a piece of you," she says. "It's like a tangible hug."