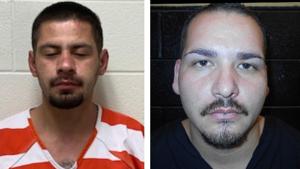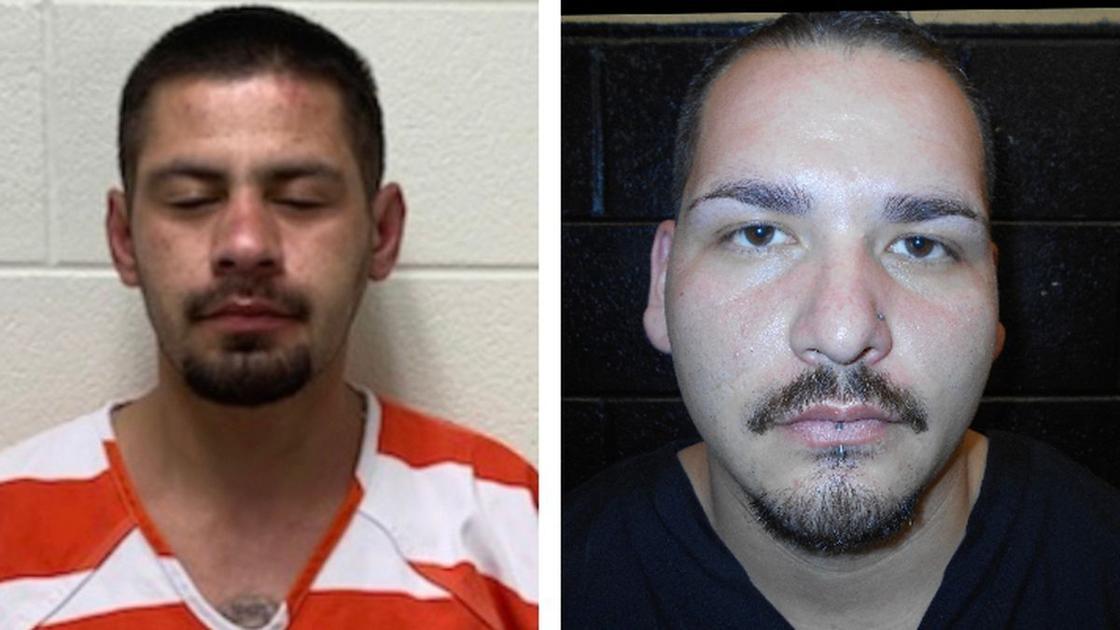 The Colorado Bureau of Investigation has arrested two more men in connection with human remains found in the San Luis Valley last November, bringing the number of people suspected to be involved in the deaths to four.
CBI officials reported Tuesday that CJ Walter Dominguez, 27, and Julius Anthony Baroz, 30, were arrested Monday in Alamosa.
Baroz faces charges of first-degree murder and tampering with a deceased human body in the November death of Myron Martinez of Del Norte. Dominguez is accused of tampering with deceased human remains, accessory to first-degree murder and kidnapping charges, also in connection with Martinez's killing. Baroz is being held on a $250,000 bond and Dominguez on a $100,000 bond in the Alamosa County Detention Center.
The arrest records released by the CBI Tuesday detail a series of murders that began unraveling when law enforcement agencies found the burnt remains of three people on two properties in Conejos County in November.
According to the report, a confidential informant told Alamosa police that Julius Baroz was involved as his brother, Adre "Psycho" Baroz, stabbed and dismembered a 37-year-old Del Norte man who had come to their Alamosa apartment looking to buy drugs. The informant said the remains of that man, Myron Martinez, were transported in rubber tubs by Dominguez to a property in Sanford, Colorado, and then burned, according to records.
Martinez was reported missing on Nov. 8, but his last communication was Oct. 27 in a Facebook message to Adre Baroz asking him to buy drugs, according to police records. His family said they had not seen him since October.
Adre Baroz, 26, was previously arrested but now faces four new criminal charges: two for first-degree murder and body tampering in the death of Martinez and two for first-degree murder and body tampering in the death of Shayla Hammel, 34. Adre Baroz had nine earlier charges, including first-degree murder and kidnapping, most of them related to the slaying of a third person, 19-year-old Selena Esquibel.
Hammel, of Saguache, went missing the day after Thanksgiving. The remains of Martinez, Hammel and Esquibel were discovered by multiple law enforcement agencies in November on two properties in Conejos County on the New Mexico border. Police have said they believe Hammel was having a casual sexual relationship with Adre Baroz and was killed at the property where Martinez' remains were buried.
Most of the information regarding Esquibel's death came from a different confidential informant, who told federal law enforcement agents Esquibel was hit on the head with a gun, kidnapped, shot and then left in a hole on one of the two properties, records show. Esquibel's mother reported her missing Sept. 3.
Esquibel's remains have not been identified. The CBI has established the identities of Martinez and Hammel.
A fourth suspect, Francesco "Poncho" Ramirez, 38, was arrested in Pueblo Dec. 11 on federal weapons charges. Federal agents said they suspect Ramirez was involved in the San Luis Valley deaths but he has not been charged. He also rented one of the properties where the remains were found.
Adre Baroz was taken into custody on Nov. 19 in Gallup, New Mexico, after a manhunt that lasted several days. His preliminary hearing scheduled Wednesday for Alamosa County Court has been continued with no new date released.