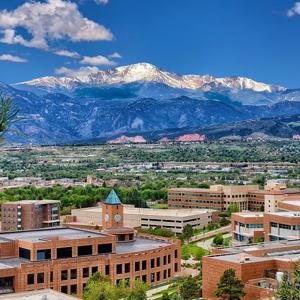 The University of Colorado-Colorado Springs announced Wednesday that many classes would temporarily shift to remote delivery after spring break.
UCCS will shift all classes possible to remote learning for March 30-April 13 to prevent possible transmission of the virus and has activated an incident management team, according to a Wednesday morning email from school chancellor Venkat Reddy.
RELATED
– Latest updates on coronavirus in Colorado.
– Colorado College extends spring break, cancels in-person classes.
The campus will remain open, but "as local, national and global public health recommendations shift to include mitigation of transmission, we are proactively taking steps protect the campus and the community," Reddy said in the letter.
In-person classes will resume April 14 unless announced otherwise, Reddy stated.
"High-risk individuals," including those with chronic health conditions or compromised immune systems, can work with their supervisor to determine remote-work options. Domestic and international travel is restricted through the end of April unless an exception is made by administration. Large campus-sponsored events must be evaluated by the university, the letter additionally stated.
CU Boulder similarly announced Wednesday that it would switch in-person classes to remote delivery starting Monday for the remainder of the semester, according to a Wednesday letter from the school's chancellor, Philip DiStefano.
Campus facilities such as residence and dining halls will continue to operate. However, the campus is encouraging employees to work remotely when possible and suspending university-sponsored gatherings of more than 150 people, as well as multi-day gatherings, the letter stated.
Additionally, the university is immediately suspending study-abroad programs in the Czech Republic, France, Japan and Spain through the remainder of the semester. It had previously suspended programs to China, South Korea and Italy through summer.
"I ask that we show care and compassion for each other as we confront the challenges that COVID-19 poses in our community," DiStefano said in the letter. "We will get through this together."