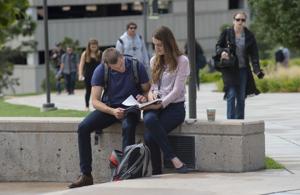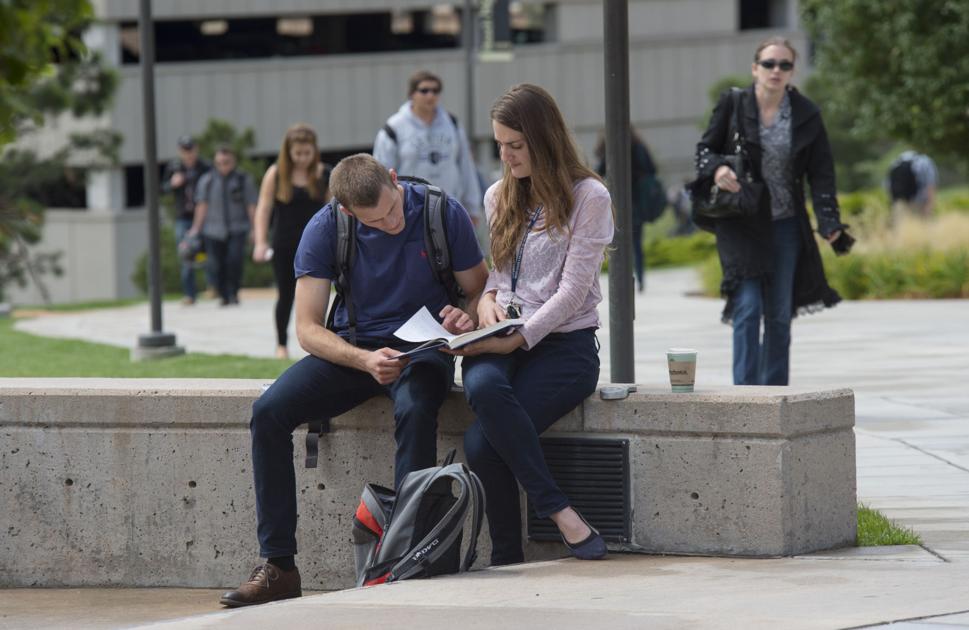 A majority of students and instructors at the University of Colorado at Colorado Springs should be back in the classroom in the fall, campus officials announced Friday.
Planning is underway to ensure health safety in the waning pandemic months and to reboot not only classes but also student clubs, sports and arts events.
"We are beginning to see the light on the horizon," Chancellor Venkat Reddy said in a news release.
"A majority" means more than half of some 3,200 course sections will be offered on-campus to students, said campus spokesman Mark Belcher.
Exact numbers won't be known until students begin registering for fall courses after March 29, he said.
UCCS will continue to provide students with options of online-only and hybrid — a mixture of remote and live — learning, Reddy said.
"In-person learning works best for many students and for certain research subjects — and we know many students, faculty and staff would prefer to be together on campus," Reddy said.
Campus leaders worked with local and state public health departments to create a comprehensive on-campus plan for the fall semester, he said.
UCCS received final clearance from state health officials this week to administer COVID vaccines on campus to employees and students, with the first round of inoculations starting this month.
UCCS reopened this school year with limited on-site instruction.
The spring semester began with five weeks of remote-only instruction and last month switched to a blend of in-person, hybrid and remote courses.
About 55% of this semester's 3,230 courses continued to be offered online only, and 28% are being held in-person in classrooms, Belcher said.
The remaining 17% of classes are both online and in-person instruction.
UCCS has about 830 students living on campus in dorms this semester, compared with 1,300 students last spring — before the school moved to remote-only learning, Belcher said.
Pikes Peak Community College also announced a few weeks ago that most courses will return to more normal operations for the fall semester.
UCCS officials have decided that spring graduation will be a hybrid format. A formal virtual ceremony will be released on May 14, with speakers and videos of graduates.
And an in-person celebration, "Picture on the Plaza, will be held outside on the campus on May 17, dubbed "Picture on the Plaza."
Students will parade across the campus, cheered on by faculty, and receive a diploma cover and have their photos taken. The event will be livestreamed, but families and friends will not be able to attend in person.
Pikes Peak Community College's May 15 spring graduation ceremony will be a first: a "Drive-In Grad Walk."
"Students will drive up, get out of their car to get their diploma and a photo with PPCC leadership and their families, then get back in the car," said spokesman Warren Epstein.
A virtual component, which Epstein thinks will always be a part of commencement ceremonies post-pandemic, will feature speeches, videos from students and highlights from the Grad Walk.