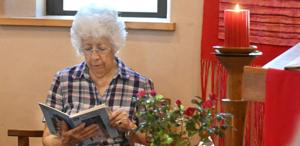 Entering the sacred grounds of Benet Hill Monastery in Black Forest feels like one big, long exhale.
It's not just the beauty of the Ponderosa pines, labyrinth prayer path and gardens that cultivates the kind of peacefulness normally achieved only in a meditative state.
The property is where "nature meets spirit," which creates the sense of otherworldliness, according to the contemporary Benedictine sisters who lovingly inhabit the original Ute land.
They believe the pairing helps keep them physically, mentally and soulfully sound, and leaves an impression on visitors.
"As Benedictines, community and our love for each other is what supports our lives, and prayer and our surroundings provide the deep peace that keeps our souls aligned," said Sister Clare Carr.
For years, the religious women have opened their monastery to the public for Sunday services, faith-based programs, retreats, spiritual direction and other ministries.
They've also worked as teachers, nurses, administrators and counselors.
Now, as they retire and their numbers dwindle, Benet Hill Monastery has become a clinical study site for the University of Colorado Colorado Springs.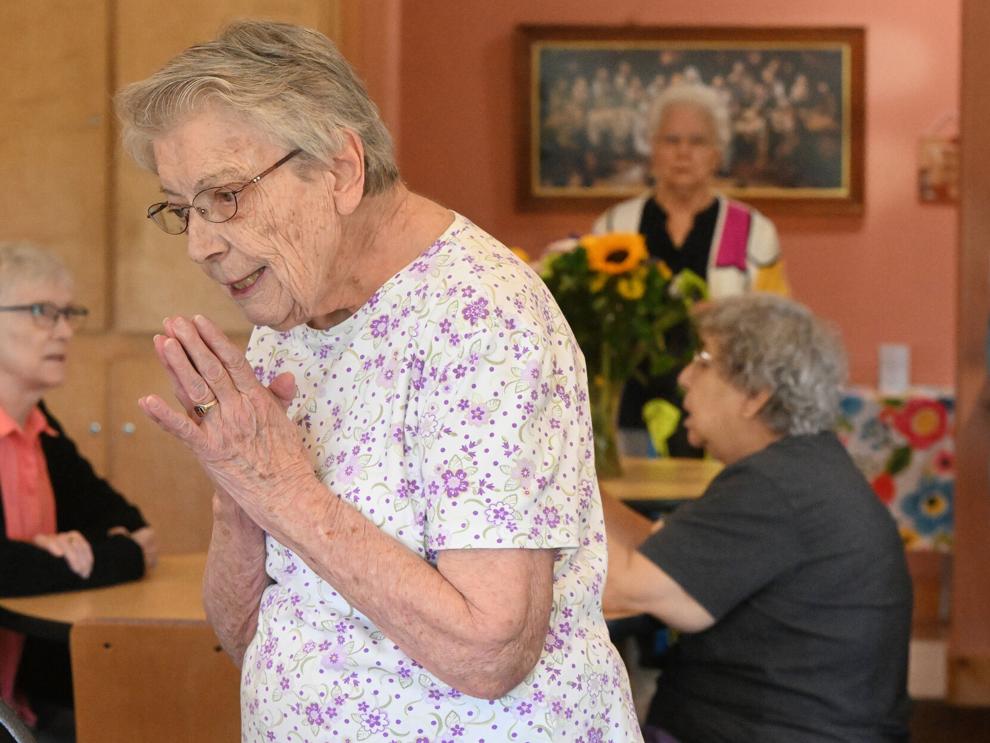 The nuns hope the research project will benefit other older adults on their aging journey as well as continue the sisters' legacy of service to the community.
"They have a purpose-filled life, and now that they're retired, they're still active and doing work for God's people," said Ruth Roland, director of mission advancement.
Under the guidance of faculty, 15 UCCS students from four areas of study — health sciences, nursing, psychology and social work — conducted individual assessments of each participant to determine strengths and challenges related to their physical, emotional and cognitive health and well-being.
Of the 24 sisters living at the monastery, 22 voluntarily took part; three of the two dozen residents have since died.
"Because we live in community, my life affects every sister, as every sister's life affects mine," said the monastery's prioress, Sister Marie Therese "M.T." Summers.
After Summers started noticing memory slips among some of the sisters, who range in age from 60 to 90, she contacted UCCS' Aging Center.
The center and the school's Johnson Beth-El College of Nursing and Health Sciences had studied aging from a holistic perspective at a local continuing-care retirement center from 2005 to 2012.
But when the center got a new owner, the project was scrapped, said Amy Silva-Smith, a UCCS professor and registered nurse who directs the school's Gerontology Center.
The sisters seemed to be the perfect successor group, she said.
Students performed tests on cognitive function and memory, overall physical health, and balance and movement. They also looked at medications, psychological status and social involvement.
"The cognitive testing was a little tense because you had to use your memory, but they made it fun and interesting, and it moved quickly," Carr said.
One of the students laughed at one point, saying she didn't think she could pass some of the tests, Carr said.
An interdisciplinary team is reviewing the findings, writing individual wellness plans and recommending ways the sisters can stay well, address concerns and reduce risks for additional health problems.
Those reports will be issued in a few weeks, organizers said.
UCCS also will use the findings to refine an integrated older-adult wellness model that came out of the previous study.
"The sisters realized they needed support to understand how to help one another in their aging," Silva-Smith said. "The overall goal is to live your best life, even in the face of health challenges."
The project's intent of teaching people how to individually and collectively be well in their senior years follows one of the sisters' mission to model "eldering," Summers said.
"Eldering is about changing your perspective so you can experience growing older in a way that allows you to have the rest of your life be the best of your life — filled with love, health, happiness and creative self-expression," she said. "It's about living fully to the end."
Students also will create programs for the sisters, such as balance classes or memory exercises.
Students involved include bachelor's, master's and doctoral candidates, said Paige Whitney, assistant dean for interprofessional education and director of the UCCS HealthCircle Center for Active Living.
Having students from the four academic disciplines work on the project allows for sharing trends and patterns to better devise a sustainable direction for the sisters, she said.
The majority of students said it was their favorite clinical research project because it was enlightening to get to know the sisters and it was an out-of-the-box activity, Whitney said.
A $27,000 grant from Support Our Aging Religious Inc. is funding continued assessments and research by the UCCS Gerontology Center.
"We're building supports and ways older adults can get past their fears and develop more strength and confidence moving around in the world," Silva-Smith said.