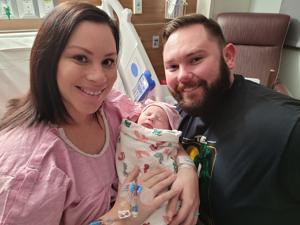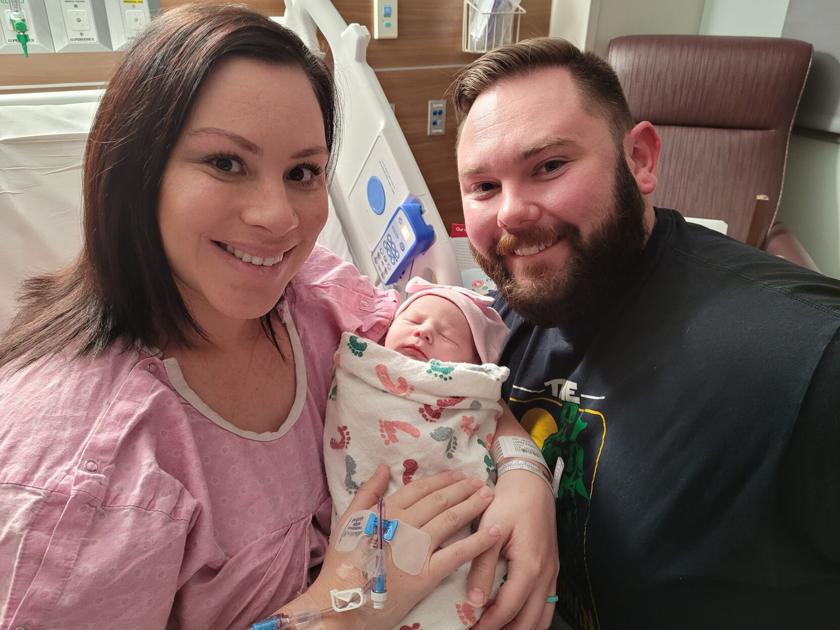 UCHealth Memorial Hospital North celebrated its first baby of 2021: Arya Harworth, born at 12:04 a.m. Friday.
She's the daughter of Kasey and Eric Harworth of Colorado Springs. The girl of 7 pounds, 15 ounces was originally due Wednesday, a hospital news release noted.
Arya has a big sister of 7 years old. The release said Arya's birth was "extra special" for the father, who was deployed in the Middle East during the birth of his first daughter.