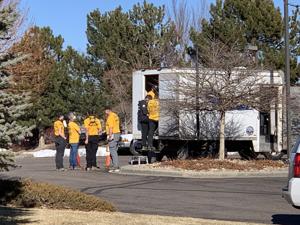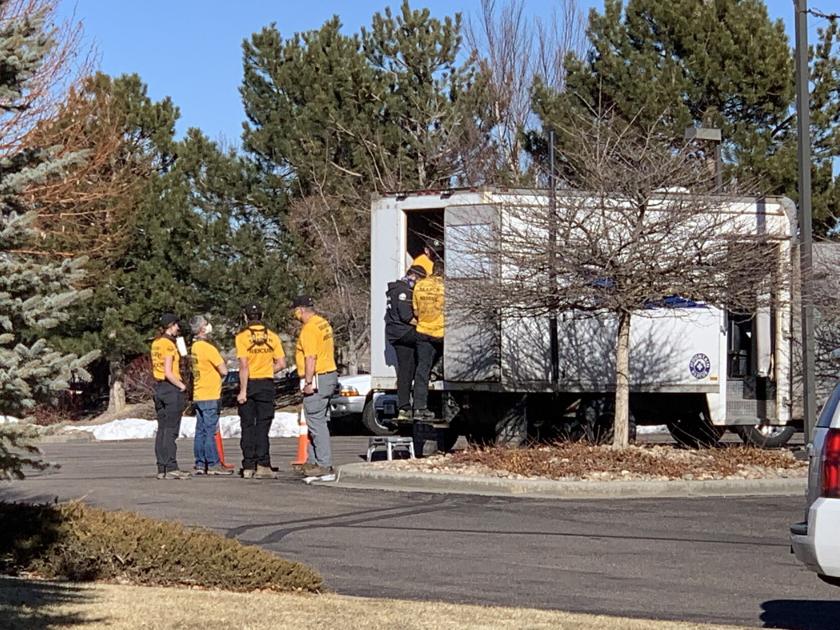 A 12-year-old Parker girl who was reported missing after never arriving to school Tuesday morning was found safe shortly before 7 p.m., according to the Douglas County Sheriff's Office.
Katherine Gould was found at the intersection of South Parker and Orchard Roads in Arapahoe County just before 7 p.m. Tuesday, said Gabriel Uribe, a public information officer for the Douglas County Sheriff's Office.
"We have some very good news to report, we have located Katherine, she is safe and is well," Douglas County Sheriff Tony Spurlock said. "We put a lot of resources to this and we are very thankful to the community for all your tips, and all your prayers and concerns."
Search update: Katherine has been located. @SheriffSpurlock pic.twitter.com/dBN2lJnfl7

— DC Sheriff (@dcsheriff) March 3, 2021
Spurlock added the Douglas County Sheriff's Office will continue to investigate the "surrounding issues" of this incident.
Officials said Gould contacted somebody through unknown means who then contacted authorities to alert them of her whereabouts.
Uribe said police do not believe Gould was abducted or kidnapped at this time.
"We don't have anything that leads us to believe she was abducted, but of course, the first steps we're going to take is bringing her to the hospital (to be evaluated) because of her age and how long she was gone," Uribe said.
"Then we'll continue our investigation to learn more about (what led to) today's incident."
Earlier in the day more than a dozen Douglas County Sheriff's Office vans, trucks and communication vehicles packed the parking lot of a church Tuesday night across the street from an elementary school at which a 12-year-old Parker girl failed to arrive that morning.
Around 20 vehicles from the DCSO, Parker Police, and Douglas County School District — and a helicopter — searched the area surrounding Mammoth Heights Elementary School in hopes of locating Katherine Gould, who was last seen around 8:20 a.m. leaving her home on Greenstone Circle — just under a mile south of the school — on her gray woman's Trek bicycle.
Need the public's help! Katherine Gould, 12, never arrived at school this morning, 8:35am. Left Parker home 8:15am on her bike. Dark clothes, 5'4 short brn hair, blu eyes. School; Mammoth Heights Elem in Parker. If see her now dial 9-1-1. If have info: 303-660-7579. pic.twitter.com/4Lhxwc4j5E

— DC Sheriff (@dcsheriff) March 2, 2021
Katherine was last seen wearing dark clothing and had a black backpack. She is described as 5-foot-4 with short, light brown hair and blue eyes.
Her parents reported her missing to the sheriff's office minutes after 10 a.m. after learning she never arrived for her first class, said Spurlock during an early evening press conference Tuesday.
"She never arrived at school and it only takes her about five minutes (to bike there," he said.
"We are very concerned because it's been over 10 hours now since she left her home, and we have no information that would lead us to believe that she ran away … we are very concerned for her health."
Currently Katherine is listed as an endangered missing person.
The CBI has issued an Endangered Missing Alert for Katherine Gould (12) at the request of the Douglas County Sheriff's Office. Please call 9-1-1 if seen or 303-660-7579 with info. pic.twitter.com/bx99c0w6aS

— CBI (@CBI_Colorado) March 3, 2021
Spurlock said an Amber Alert has not been issued because there hasn't been a vehicle associated with her disappearance.
In response to the large police presence surrounding the school and nearby neighborhoods, Mammoth Height's assistant principal wrote an email notifying parents and staff.
As it grew dark and cold Tuesday evening, officials vowed to continue their search efforts by throwing all their resources into a grid search in the area just north of Colorado Highway 470, east of Chambers Road, west of Jordan Road and north of Lincoln Avenue.
Spurlock said 51 officers were out patrolling. Those assisting included Douglas County Search and Rescue, Arapahoe County Search and Rescue and officers from the Parker, Lone Tree and Castle Rock police departments, Spurlock said.
By the time Gould was found, more than 100 people assisted in the search, said Uribe.
Neighbors on the Nextdoor app reported searching the area for the girl and receiving reverse 911 calls about the case from the DCSO.
If the girl cycled down Stonegate Parkway to the school (the most direct route), she would have been joined by many students walking to the high school and parents dropping off both high school students and students at Mammoth Heights a little further north off Stonegate.
Authorities are encouraging anyone with any possible information, or with surveillance footage from area video doorbells between 8:15 and 9 a.m. Tuesday, to contact the sheriff's office at 303-660-7500.