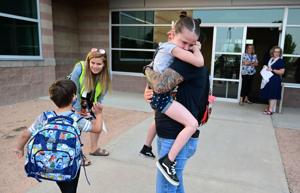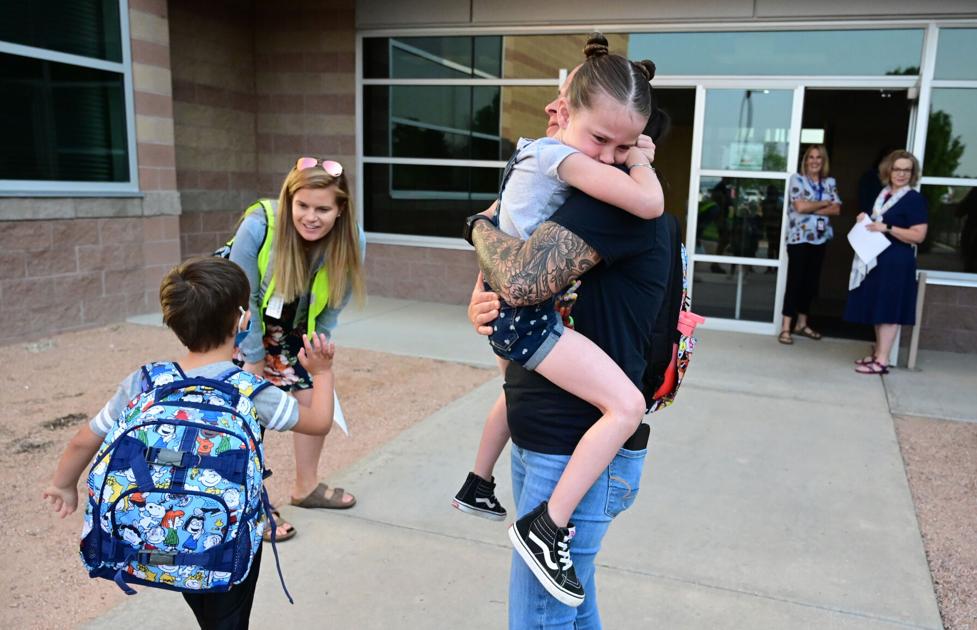 Back-to-school 2021 was supposed to herald a return to normal.
Kids back in classrooms, Friday night lights relit as prep sports get back in full swing, ragged parents back to work full-time.
But a fourth wave of COVID infections spurred by the highly contagious delta variant has reaggravated anxieties for Colorado parents, who now wonder if this is the most dangerous moment yet for their children.
"This year's back-to-school transition promises to be very challenging for youth in Colorado, with the built-up stress and anxiety from the pandemic, changing health and safety guidelines, and a return to in-person learning throughout the state," said Attorney General Phil Weiser.
The Denver Gazette and 9News want to help. Together, we're hosting a Zoom Town Hall on Thursday, August 19th, at 5:30 p.m, entitled "Back to School During COVID: Navigating Mental Health Challenges." You can register ahead of time and suggest a question at denvergazette.com/school.
The town hall will examine repercussions this last year had on the emotional well-being of children and young adults, and what families can do to best prepare for the return to school and keep their kids safe.
We've assembled a panel of experts to equip parents, guardians and educators with tools to access mental health resources for children and youth.
Viewers will be able to ask their own questions of educational, psychological, and advocacy specialists who will explore the importance of mental health measures and support systems in place to protect and support children this fall.
The discussion will focus on elementary, middle school, high school and college. Panelists include the Rev. Quincy Shannon, Denver Public Schools student support coordinator; Dr. Steven Berkowitz, child psychologist and professor at the CU School of Medicine; and Heidi Baskfield, interim executive director at Partners for Children's Mental Health and vice president of population health and advocacy at Children's Hospital Colorado.
Beyond mental health questions, parents face all sorts of logistic worries as schools open, some with mask and vaccine mandates, some with no mandates, some with recommended guidelines that leave families to make crucial decisions for their children's health.
Colorado's largest school district, Denver Public Schools, is requiring masks for everyone. Yet, Denver's largest neighboring districts, including the state's second-largest, Jefferson County Schools, and No. 3 Douglas County Schools, are allowing a lot more leeway. JeffCo schools are not requiring masks for students 12 and older, i.e., those who are eligible for the vaccine. And DougCo Schools are not mandating masks for any age group. Fourth-largest Cherry Creek School District also is not mandating masks for students. Neither is No. 5 Aurora Public Schools.
In the state's No. 2 metro area — the Pikes Peak region — Colorado Springs School District 11 similarly is not requiring masks.
A troubling issue for many parents is that vaccines are not yet approved for use in children younger than 12. And a sizeable portion of students over the age of 12 will not yet be vaccinated.
What happens if someone at your child's school tests positive? What happens if your child is exposed — will their class be quarantined? Will some students be sent home? Will their school close?
Will children be required to get COVID tests even though they can't be vaccinated?
At the same time, new student achievement test scores show us that learning has suffered dramatically during remote school, and the gaps between minority students and the rest of the population have widened. Nobody wants to return to remote school if it can be helped.
Here's your chance to ask well-qualified health experts their best advice so that your decisions about your children are well-informed ones.
Now that state policy makers have left decisions about COVID safety to local school authorities, it's really up to parents to take matters into their own hands, and do what they alone think is best to keep their children safe.