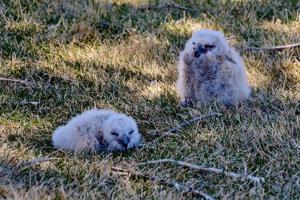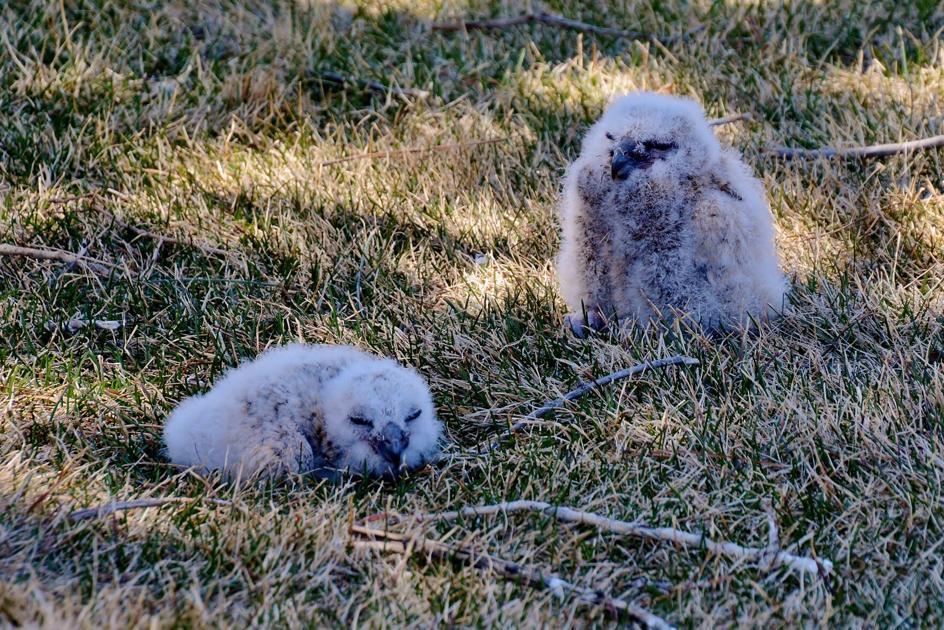 Colorado Springs firefighters and Colorado Parks and Wildlife officers rescued two great horned baby owls that fell out of their nest Thursday afternoon, officials said.
Wildlife officers responded to a call about the fallen birds and with the help of Colorado Springs Fire Department using an aerial ladder truck, the birds were put back up in their tree, Mike Smaldino, fire department spokesman, said.
"The guys were excited to help out for sure," Smaldino said. "That isn't an everyday call."
The mother owl left the nest during the rescue but she would return after people vacated the area, Wildlife Officer Corey Adler said. The two owelets, around 15 days old, were too weak to fly, but in about 30 days they should be ready to take to the skies, Adler said.
Colorado Parks and Wildlife responds to similar calls, but in some cases the birds must go to the Nature and Raptor Center in Pueblo to be rehabilitated until they're old enough to be released into the wild, Adler said.