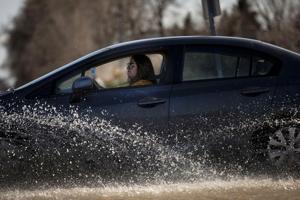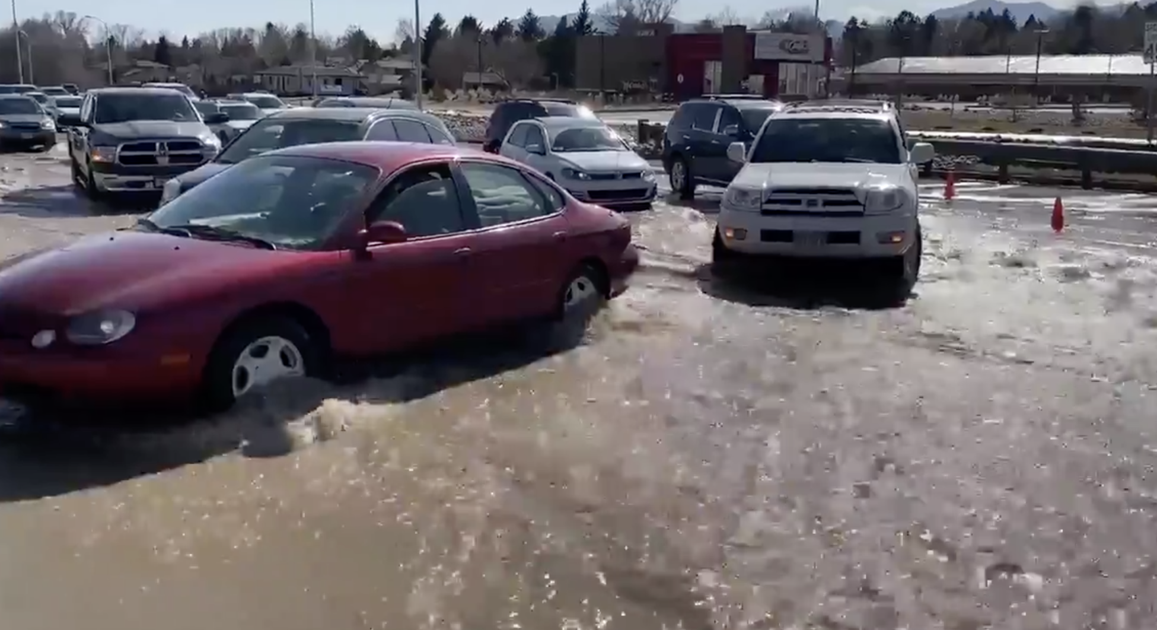 A water main break at North Academy Boulevard and Maizeland Road in Colorado Springs Friday afternoon turned roads into rivers and led to several street closures.
"Avoid the area and expect lengthy delays," police tweeted shortly after 4 p.m.
#ColoradoSpringsFire is on scene of a major water main break at Maizeland and Academy. All lanes of traffic are being rerouted around the intersection. Unknown how long intersection will be shut down #traffichazard pic.twitter.com/SxtmNiDcGY

— CSFD PIO (@CSFDPIO) March 19, 2021
According to Colorado Springs police, the following roads are closed:
Northbound Academy Boulevard is closed at Constitution Avenue
Southbound Academy closed is closed at Village Road
Eastbound traffic on Maizeland Road is closed at Sussex Lane
Westbound traffic on Maizeland Road closed at Wold Ave.
Please do not attempt to drive through shopping center parking lots to drive onto N. Academy Blvd. in the area of the water main break!@CSPDPIO

— CSPD Duty Lieutenant (@CSPDDutyLt) March 19, 2021
Colorado Springs Utilities' main line is currently informing callers that some houses near the affected area are receiving dirty water or experiencing very low water pressure — or no water pressure at all.
Crews are on the way to the break, the recording said. At least four trucks were at the scene at 5 p.m. Police officers were diverting traffic.
"It's a 30 inch main," a Utilities worker at the scene said as the water continued to flow around 6 p.m. " We need to isolate it, get the water shut off, and start digging."
Both sides of Academy and Maizeland were covered with water, which was flowing south. About 15 fissures were visible where the water was coming out of the pavement and weakening the road surface.
From all four corners of the intersection, onlookers marveled at the volume of water flowing from beneath the street.
"It looks like a river," said Shawn Norman, 9.
"It's kinda sad to watch," said Stephanie Vigil, who lives north of the intersection. "We need that water."
Closures are expected for several hours. According to Colorado Springs Utilities, the section of Academy is expected to be closed through the weekend for repairs.
This is a developing story and will be updated.