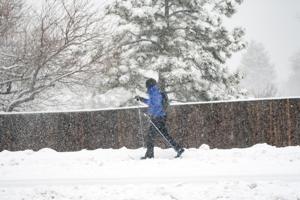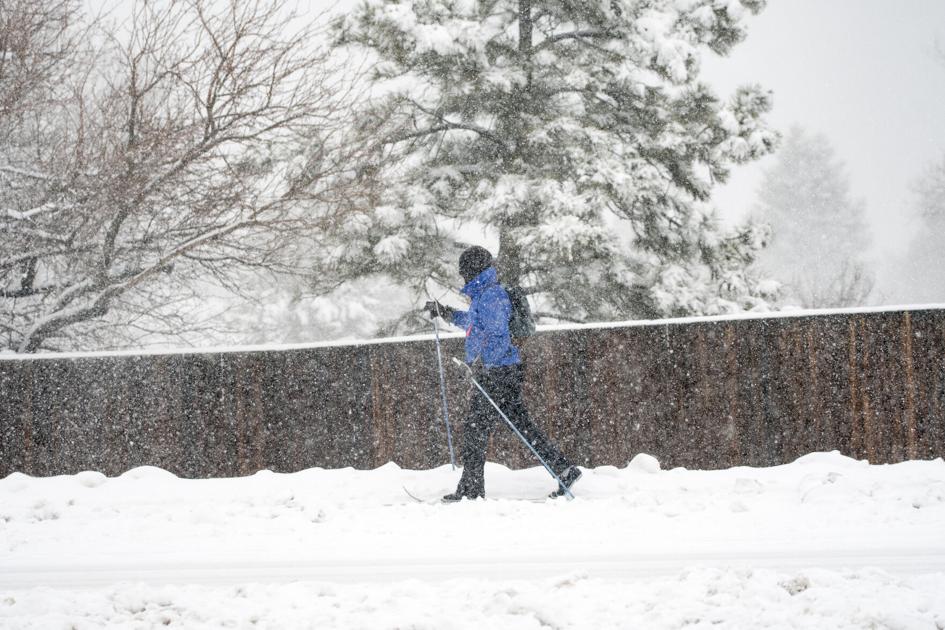 The weekend storm that slammed Denver and the Front Range was one for the record books.
Denver International Airport, the official recording station for the city, reported receiving 27.1 inches of snow from Saturday to Sunday.
According to National Weather Service records, that makes it the fourth-largest storm in Denver recorded history and the second-largest in March.
RELATED:
Roads begin opening, welcome to melt-off Monday
Record-keeping for Denver snow began in 1881.
The storm eclipsed the Christmas Eve 1982 storm that dropped 23.8 inches of snow in Denver, but was short of the Nov. 2-4, 1946 storm that resulted in 30.4 inches of snow.
The only other March storm larger than this weekend's was March 17-19, 2003, when 31.8 inches was recorded.
The top 10 biggest snowstorm in Denver history:
45.7 inches: Dec. 1-5, 1913
31.8 inches: March 17-19, 2003
30.4 inches: Nov. 2-4, 1946
27.1 inches: March 13-14, 2001
23.8 inches: Dec. 24, 1982
23 inches: April 23, 1885
22.7 inches: Oct. 20-23, 1906
21.9 inches: Oct. 24-25, 1997
21.5 inches: Nov. 26-27, 1983
20.7 inches: Dec. 20-21, 2006