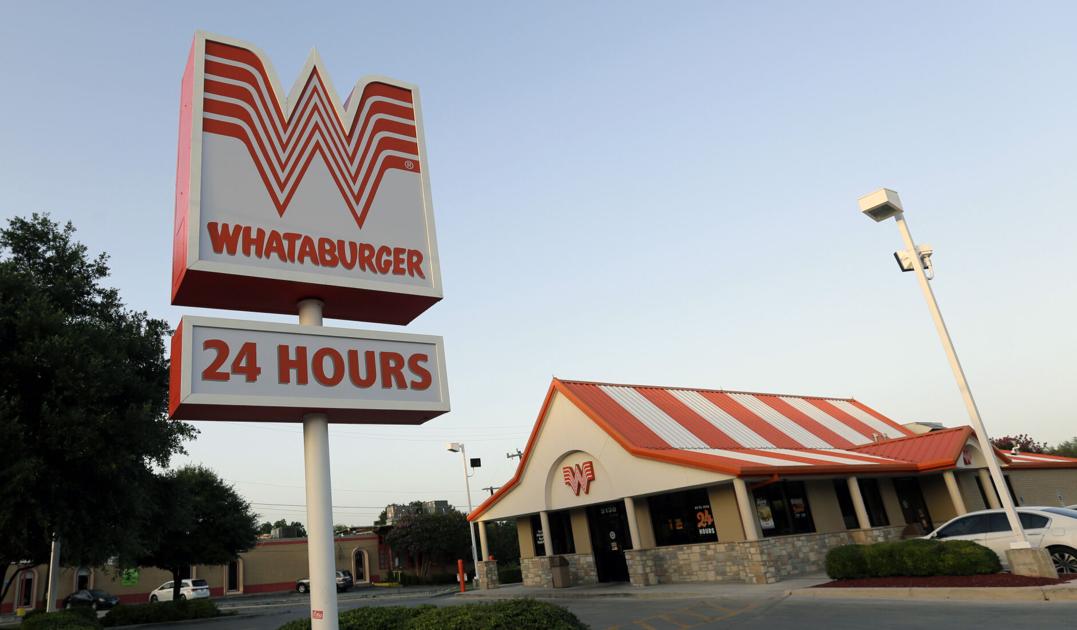 Well, whaddaya know?
Whataburger, the Texas-based hamburger chain that rivals In-N-Out Burger for cult-like followers, is coming to Colorado Springs in what would be the latest expansion of an uber-popular fast-food brand to Colorado.
A 3,751-square-foot Whataburger restaurant would be built in the InterQuest Marketplace retail complex, east of Interstate 25 and InterQuest Parkway on Colorado Springs' far north side, under a proposal submitted to city government planners.
RELATED:
Fast-food favorite Wienerschnitzel coming to Colorado Springs
Get the latest Gazette update by signing up for our newsletters
Whataburger's construction would begin in the summer and the restaurant is expected to open this fall, the proposal shows.
Whataburger's Colorado Springs restaurant would be built a short distance from In-N-Out Burger, the California-based chain that expanded to the state last year.
In-N-Out opened its first Colorado Springs restaurant Nov. 20 in the Victory Ridge development, southeast of InterQuest and Voyager parkways; it plans a second location east of Powers Boulevard and Constitution Avenue in the First & Main Town Center on the city's east side.
A Colorado Springs favorite makes a comeback
The Whataburger in Colorado Springs has been proposed by BurgerWorks Colorado, a franchisee based in Texas, the proposal submitted to the city shows.
A BurgerWorks Colorado representative declined to comment Wednesday. However, Whataburger corporate officials, based in San Antonio, issued a statement that confirmed the chain is on its way to Colorado Springs. They didn't elaborate on how many locations might be built in the Springs and elsewhere in Colorado, among other questions posed by The Gazette.
"Whataburger is growing, and we have more good news," the company said via email. "It's true we are planning to bring our iconic burgers and exceptional customer service to Colorado Springs. We'll have more information to share in the future, but we have some great fans in Colorado Springs and we hope they're as excited as we are."
Founded in 1950 as a small roadside burger stand in Corpus Christi, Texas, Whataburger — so named after customers exclaimed "what a burger!" — has more than 840 locations in Arizona, Arkansas, Alabama, Florida, Georgia, Louisiana, Mississippi, New Mexico, Oklahoma and Texas, according to its website.
Nearly 700 of the locations are in Texas, where the legislature recognized the chain as a "Texas Treasure" 20 years ago.
The chain is popular for its fresh, made-to-order hamburgers; its menu includes several varieties of burgers, chicken sandwiches, fries, onion rings, salads, desserts, soft drinks, shakes and breakfast items.
Whataburger employs more than 50,000 people and has 14 million customers, with annual sales that top $2.5 billion, its website says.
Last year, the chain announced it was expanding to the Kansas City, Mo., area and to Tennessee as part of a plan to grow its brand.
"Whataburger operates restaurants in 10 states, from Arizona to Florida, and will continue to grow new and existing markets," the chain said in last year's announcement. "In fact, 15 new restaurants will be built this year (2020) and 25 restaurants next year, in addition to remodeling many existing restaurants."
James Turcotte, Whataburger's senior vice president for real estate, added in the announcement: "We're always excited to hear we have so many fans across the country, and we are looking to open restaurants in Tennessee, Kansas City and our existing markets as part of future expansion plans. We don't have specific details to share about plans for any particular city at this time, but will be happy to share when the time is right."