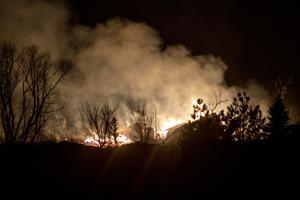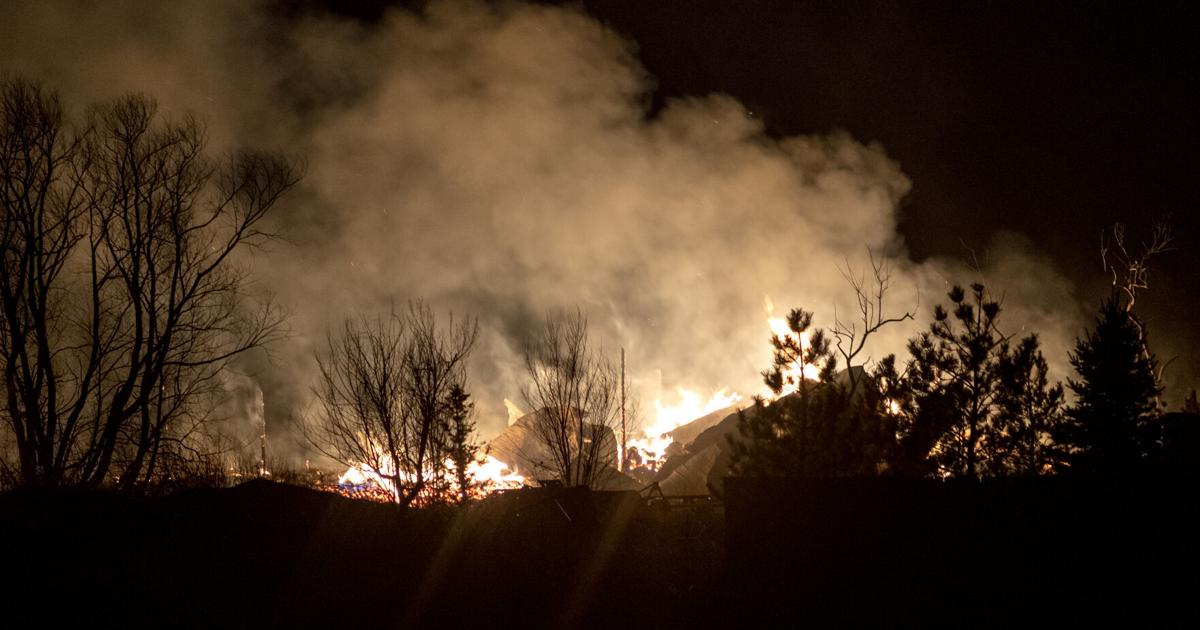 Understanding precisely how and why at least 500 homes in the towns of Marshall and Louisville have been destroyed by a grass fire in a matter of hours is going to take months to determine.
Authorities are still investigating what started the fire, but critically dry conditions and strong winds fueled the devastating spark that ravaged homes and forced as many as 35,000 Boulder County residents to evacuate, experts said.
The Marshall fire stands to eclipse every other fire in Colorado history, and damages may approach $850 million by the time it's all over.
Boulder is well known for high winds. Records of windstorms go back as far as 1910, when the Boulder Daily Camera reported damage and fires in Marshall on January 26, 1910.
Since 1967, the Boulder area has seen at least 15 windstorms with wind gust velocities exceeding 100 miles per hour and nearly two-dozen other high-wind events with velocities in the 70 to 90 mph range.
The costliest windstorm in Boulder happened January 16-17, 1982 – it cost the city about $17 million. A gust of 137 mph and 20 gusts greater than 120 mph were recorded at the National Center for Atmospheric Research.
The regular occurrence of high winds, or "chinooks" as they are called locally, happens up and down the Front Range almost every year, due to the north-south orientation of the Rocky Mountains and the general movement of air masses from west to east.
Under the right conditions, eastward flowing air lifted by the western mountains, in effect, gets forced downward on the downwind side of the peaks by an overlying layer of stable air.
"Mid and upper-level winds over Colorado are much stronger in the winter than in the warm season, because of the huge difference in temperature from north to south across North America," the National Weather Service notes. "West winds, under certain conditions, can bring warm, dry Chinook winds plowing down the slopes of the eastern mountains."
Dr. Craig Clements, director of San José State University's Wildfire Interdisciplinary Research Center and Fire Weather Research Laboratory, said he wasn't surprised the Marshall Fire spread so quickly.
"The forecast was very critically dry grass fuel moisture content," he said.
"That dry fuel and high winds mean very rapid rates of spread," he said, adding once a fire erupts under these conditions, it's very difficult to stop.
The center's modeling for Dec. 30 shows several western states, notably Colorado, New Mexico and Texas, with extremely low moisture content. Several regions were particularly dry, starting in Cheyenne in Wyoming, down to Fort Collins, Boulder and Denver.
"When the fuel moisture content is less than 30 percent, that fuel is essentially considered to be dead," says the National Oceanic and Atmospheric Administration. "Dead fuels respond solely to current environmental conditions and are critical in determining fire potential. The dead fuel moisture threshold (10–hour, 100–hour, or 1,000–hour), called a time lag, is based upon how long it would take for 2/3 of the dead fuel to respond to atmospheric moisture."
It is the ten-hour fuels that comprised the bulk of the fuel for the Marshall fire. Already dry from a lack of precipitation, and with relative humidity readings in the mid-20% range, the dried grasses exploded into walls of flame that can travel 60 miles per hour or more.
Reading the data, Clements suspected that moisture content in the region was likely less than 10%, maybe even closer to 1%.
Topography and development or lack of development, played a role in the disaster.
Boulder is rightfully proud of its open space.
The City of Boulder is an island of development in a ring of city and county open space. But open space means grassy prairies, and dry prairie grass has always been a serious fire hazard, just as it was in 1910.
"The wind did considerable damage at Marshall, but there was no fire there, as reported on the streets this morning. A prairie fire east of Marshall was probably responsible for the rumor. Fires were also reported from Broomfield and Gunbarrel Hill, but this has not been verified," the Boulder Daily Camera wrote of the fires that year.
And downwind developments like Superior and Louisville are at risk in any wildland-urban interface fire, whether in the forests or on the plains.
Clements, who leads the center's research on fire weather and fire-atmosphere interactions, said most people aren't as wary of grass fires since they don't release as much heat as forest fires.
But when a grass fire burns, coupled with such strong winds, "it can be very devastating," he said.
Immediately to the west of Superior lies Boulder city and county open space combined, largely comprising grasslands with few trees. The open space butts up against Old Town Marshall and the subdivisions to the south as well as Louisville, to the northeast.
To the west and northeast of the open space is also largely open grassland and pastures.
Dr. Kate Wilkin, a professor of fire ecology in San José State University's biology department and member of the Wildfire Interdisciplinary Research Center, said the Marshall Fire struck her as very similar to California's Camp Fire in 2018.
The deadliest and most destructive fire in California's history, that fire, which started on Nov. 8, burned more than 153,000 acres, and destroyed nearly 19,000 structures. The fire killed 85 people and injured a dozen civilians and five firefighters.
She said in California, drought and high winds propel fires during the nontraditional fire season.
The Boulder Office of Emergency Management shot down initial reports by residents who saw downed powerlines where the fire started.
Xcel Energy, the utility company, found no downed powerlines after conducting an
inspection, the emergency office said.
"They did find some compromised communication lines that may have been misidentified as powerlines, the emergency office said. "Typically, communications lines (telephone, cable, internet, etc.) would not be the cause of a fire."
The emergency office said a full investigation is ongoing.