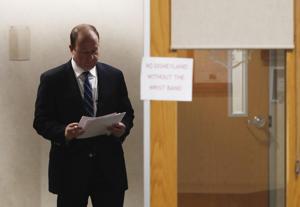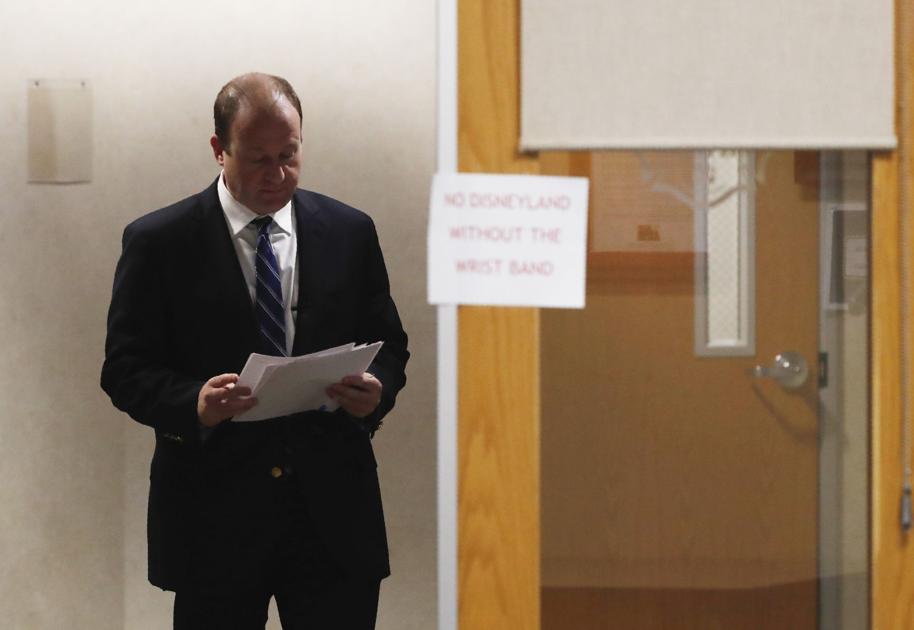 Coronavirus could overwhelm Colorado hospital capacity by June unless the state increases the number of beds for the most seriously ill and develops a system for freeing them up as patients recover, a state health official warned Wednesday.
Gov. Jared Polis put it in starker terms: the state's hospitals can't currently "treat everybody who might get sick and has the potential to get better."
"The physical space and capacity within our health care system will be challenged," Scott Bookman, the state's coronavirus incident commander, said at a news conference at the state's COVID-19 emergency operations center in Centennial.
To meet the expected surge in coronavirus cases and hospitalizations in coming weeks, Colorado will need more of everything — intensive care beds for the critically ill; beds for those who require hospitalization but aren't critically ill; doctors, nurses and other health care workers; and medical equipment and supplies, Bookman said.
Colorado needs at least 5,000 beds — 1,800 are currently available — for the gravely ill by mid-April and at least 10,000 to 12,000 more beds for other coronavirus patients by mid-May, he said. The state also need a plan for transferring patients as they recover, he said, to free up those who need the highest level care to survive.
"Right now we simply don't have the medical capacity … to treat everybody who might get sick and has the potential to get better," Polis said, adding that the stay-at-home order is "buying time" for the Army Corps of Engineers, the state and private hospitals to build surge capacity.
Had mandatory social distancing not been implemented, Polis said coronavirus potentially would have killed tens of thousands in Colorado.
Using arenas and stadiums idled by the stay-at-home order, the state could add about 2,000 more beds by April 18 for recovering patients, Polis said, comparing it to the field hospitals New York has put up in Central Park.
By midday Wednesday, the number of coronavirus cases rose by nearly 400 from the 2,966 announced by Polis at 4 p.m. Tuesday. Of those who've tested positive for the virus, 620 are hospitalized. The death toll had risen from 69 late Tuesday to 80.
"Our hearts go out to families and loved ones," Polis said.
In other news:
• Pikes Peak region superintendents released statements to parents Wednesday saying distance learning will continue, following Gov. Jared Polis' order that public and private schools statewide remain closed through April 30, instead of April 17, as previously mandated.
The statements said superintendents are "uncertain" whether in-person classes will resume after April 30.
"We continue to work closely with the Governor and are following the recommendations of state and regional health professionals," communication said, adding more information will be released as it becomes known.
The area's 17 public school districts have not decided whether they will reopen schools in May or have in-person graduations.
Districts may independently decide to cancel in-person classes for the rest of the school year. Others may aim to resume in May, but such a return may not be possible, Polis said.
The governor said during Wednesday's update on the pandemic that while some of the state's 178 school districts have already decided to not resume in-person classes, he advises all districts to prepare for such a situation.
He's also advising no in-person commencement ceremonies be held for kindergartners, eighth graders and high school seniors. Some schools have indicated they will invite students to ceremonies next year and have online ceremonies this year.
Schools statewide are setting up remote learning models for at least this month.
"While children will always remember this school year for their entire lives, they won't lack the academic achievement they need to get to the next grade level," Polis said.
• The higher rate of fatalities in El Paso County is due to the county's demographics, including the spreading of the virus through a bridge club in late February through early March, Polis said. "It's very important that El Paso County residents stay at home to reduce the spread," he said.
• Getting test results has been reduced from four to five days down to about a day, Polis said.
• The state has recruited more than 2,500 medical volunteers to come to Colorado, Bookman said.
• The Chinese province of Hunan is sending 10,000 masks to Colorado, said Polis, who considered sending a state plane to China to acquire masks. Orders for 750 ventilators have also been placed, he said, adding that when supplies arrive, correct functioning will be verified.
– MAP: Coronavirus cases in Colorado
– By The Numbers: Coronavirus in Colorado
The Gazette's Debbie Kelley contributed to this report.