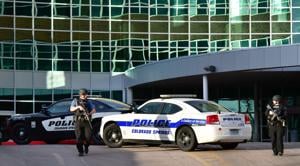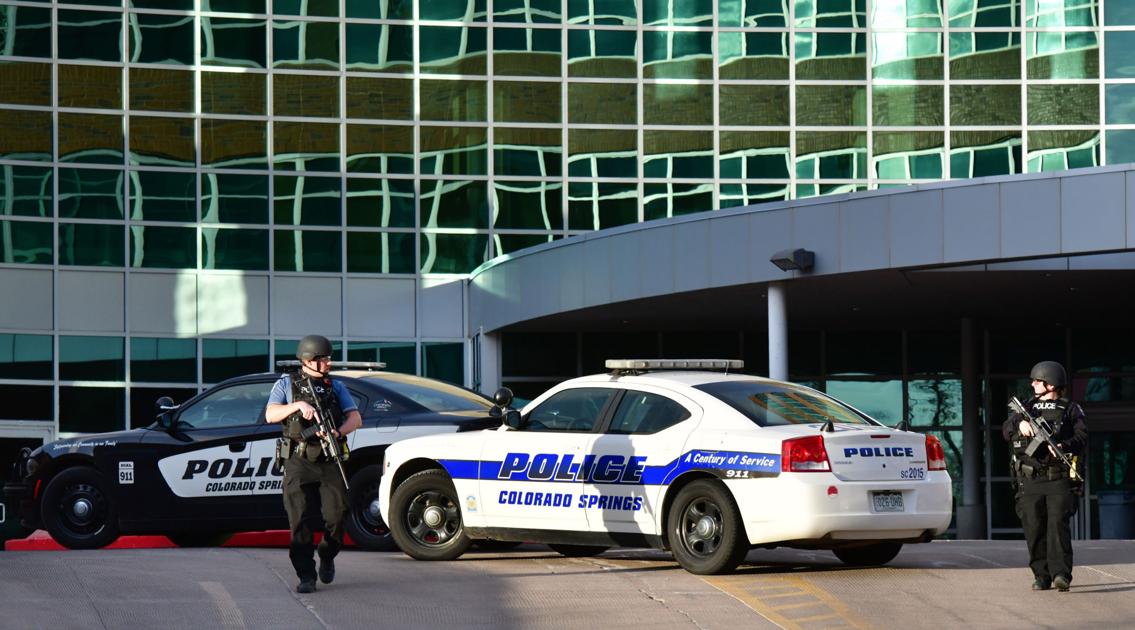 A Colorado Springs police officer who was shot during a traffic stop Saturday has been released from a hospital, police said Tuesday.
The wounded officer was identified in a department news release as Beau Becker, who joined the department on Jan. 11, 2016 — four years to the day before the shooting at Arrawanna Street and Galley Road.
A second officer involved in the shooting was identified as Christina Mattox, who joined the department in November 2018. Both officers are assigned to the department's Sand Creek Division.
The man accused of shooting Becker has been identified as Randy Bishop, who remains at large. Bishop, 35, also is suspected of stealing and firing a detective's gun inside UCHealth Memorial Hospital Central in November before carjacking a vehicle and fleeing.
Minutes before midnight on Saturday, an officer pulled over a vehicle for an expired registration tag and discovered it was driven by Bishop. After a second officer had arrived to assist, shots were fired by Bishop, according to the El Paso County Sheriff's Office, which is investigating the shooting.
At least one round was fired in return, a sheriff's spokeswoman said, but it's unknown if Bishop was hit.
Bishop fled the area, crashed the car about 1½ miles away near Pikes Peak Avenue and Dunsmere Street and then ran, authorities said.
The Sheriff's Office is investigating the shooting to avoid a conflict of interest, a standard protocol when Colorado Springs officers fire weapons in the line of duty.