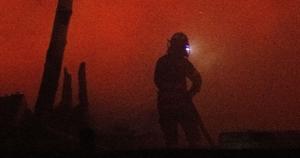 Though Xcel Energy has disputed initial reports suggesting downed power lines it owned caused Thursday's fiery conflagration that destroyed nearly 1,000 homes and presumably killed three people, the utility previously launched $597 million in wildfire mitigation programs across the state because of concerns its lines could start fires.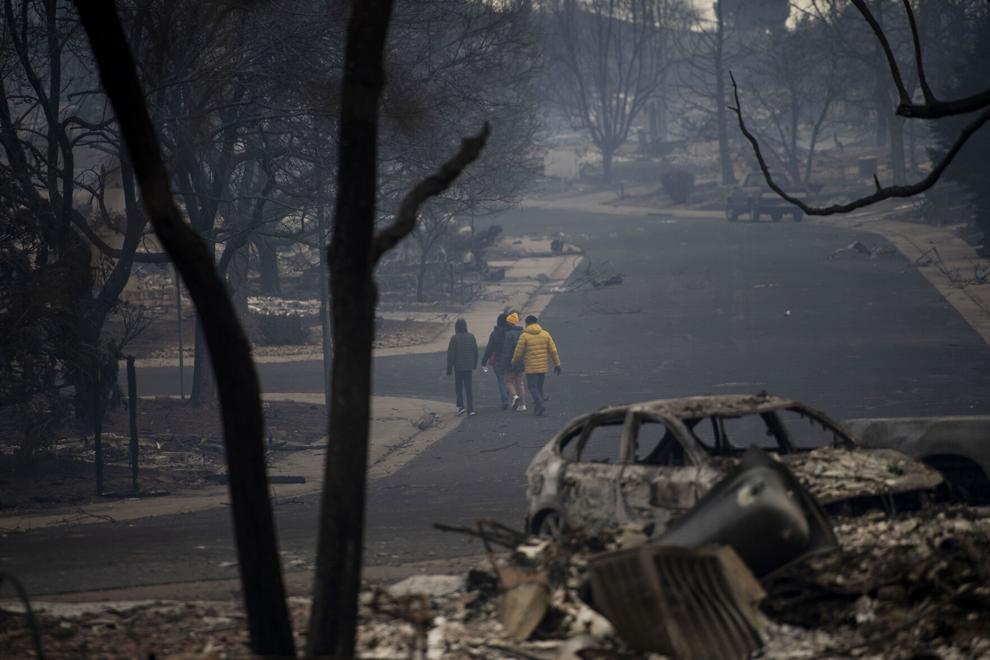 Xcel reported that in 2020 its power and transmission lines sparked 647 fires in the areas of Colorado at high risk for wildfires.
While none of the most significant wildfires in Colorado history have been linked to the utility's infrastructure, the company said in filings with the Colorado Public Utilities Commission that it still assiduously tracks, monitors and mitigates the fire risk its power lines pose.
The utility reported in regulatory filings spending $13.5 million to track and mitigate fire risks in 2020 in Boulder County, the site of much of the Marshall Fire devastation. The only county the utility spent more on such activities in that year was Jefferson County, where the utility reported spending $19.28 million on fire mitigation efforts.
The utility does infrared screening of its lines, visual inspections and wind analysis to determine vulnerabilities. It reports a robust program to replace vulnerable lines and clear away dangerous brush and vegetation near poles and lines.
Xcel reported in filings with the commission that it has 2,100 miles of overhead distribution power lines, 2,900 transmission lines and 70,000 poles in areas of Colorado at high risk of wildfires.
Those lines crisscross vulnerable areas of Colorado, considered only behind the states of California and Texas for both the number and percentage of properties at high to extreme risk of wildfires, according to calculations by Verisk Analytics, Inc., an insurance industry analytics firm.
Residents claimed to have seen downed power lines in or near the area where the Marshall fire broke out, Boulder Sheriff Joe Pelle said Thursday. Xcel Energy quickly rejected those reports.
The Boulder Office of Emergency Management said Friday that Xcel Energy said it had not found any downed power lines in the area where the fire ignited.
"Initial reports of the fire were from residents who claimed to have seen downed power lines in or near the ignition area," the Boulder emergency management office reported on its website. "Xcel Energy has been a very responsible and invaluable partner. At this point, they have inspected all of their lines within the ignition area and found no downed power lines. They did find some compromised communication lines that may have been misidentified as powerlines."
Pelle emphasized during a Saturday press conference that the cause of the fire, which destroyed more homes than any other Colorado wildfire on record, was still under investigation. He backed away from the initial reports of downed Xcel power lines sparking the blaze.
He said several tips led to a search warrant executed "at one particular location" in connection with the investigation into the cause of the fire. He declined to give additional details.
Xcel, with 1.5 million electric customers in Colorado, is the largest energy provider in the state.
Nearly 17% of the homes in Colorado, representing 373,900 residences, are in areas of the state considered at high and extreme risk for wildfires, Verisk reports. Another 14% of the homes in the state, or 301,700 additional housing units, are in areas at moderate risk of wildfires, that analysis further found.
Fire risks in Colorado are increasing due to climate change and ongoing development in areas of the state vulnerable to wildfires, the utility further reported to the commission.
"Wildfire activity is becoming an ever-increasing concern across much of the western United States and around the world as population growth and expansion of urban areas transitions more and more people, homes and businesses closer to heavily-forested areas," according to one filing with the commission by Steven Rohlwing, Xcel's manager of asset risk management.
He cited climate research from leading scientists that predicts "climate change, higher temperatures and more severe drought" will result in annual burned areas in the western United States, increasing by 200% to 300% by the middle of the 21st century.
In 2018, a devastating wildfire in California linked to a fallen electric transmission line owned by Pacific Gas and Electric killed 86 people, destroyed nearly 19,000 buildings and caused $16.5 billion in losses.
PG&E filed Chapter 11 bankruptcy soon after the fire. PG&E President and CEO Bill Johnson pleaded guilty to 84 counts of involuntary manslaughter and one felony count of unlawfully starting a wildfire. The company paid a $3.5 million fine and accepted a $25.5 billion settlement.
Risk modeling conducted by Xcel following that devastation in California concluded that such a scenario is unlikely in Colorado, though without mitigation there's a 1% chance Xcel assets could spark a blaze that could cause $2.6 billion in damages in Colorado in the next 100 years.
Mitigation the company is pursuing would reduce that risk down to $1 billion in the most extreme 1% of the scenarios modeled, the utility reported.
The company reported that even with $597 million in wildfire mitigation programs the utility has launched in Colorado, there's a 95% chance its assets could spark a blaze that would result in as much as $43 million in damages over the next 100 years.
"We believe that the company's focus on preventing the most catastrophic wildfires is the most appropriate and prudent course of action given the potential consequences of such an event to the public and the environment," Xcel Regional Vice President for Rates and Regulatory Affairs Brooke Trammell said in testimony submitted to the commission, adding that the company "does not agree that it is sound regulatory policy to wait for a disastrous event to occur before taking remedial action to solve or mitigate the risk."